Blog
5 Reasons why Chinese food is great for business lunches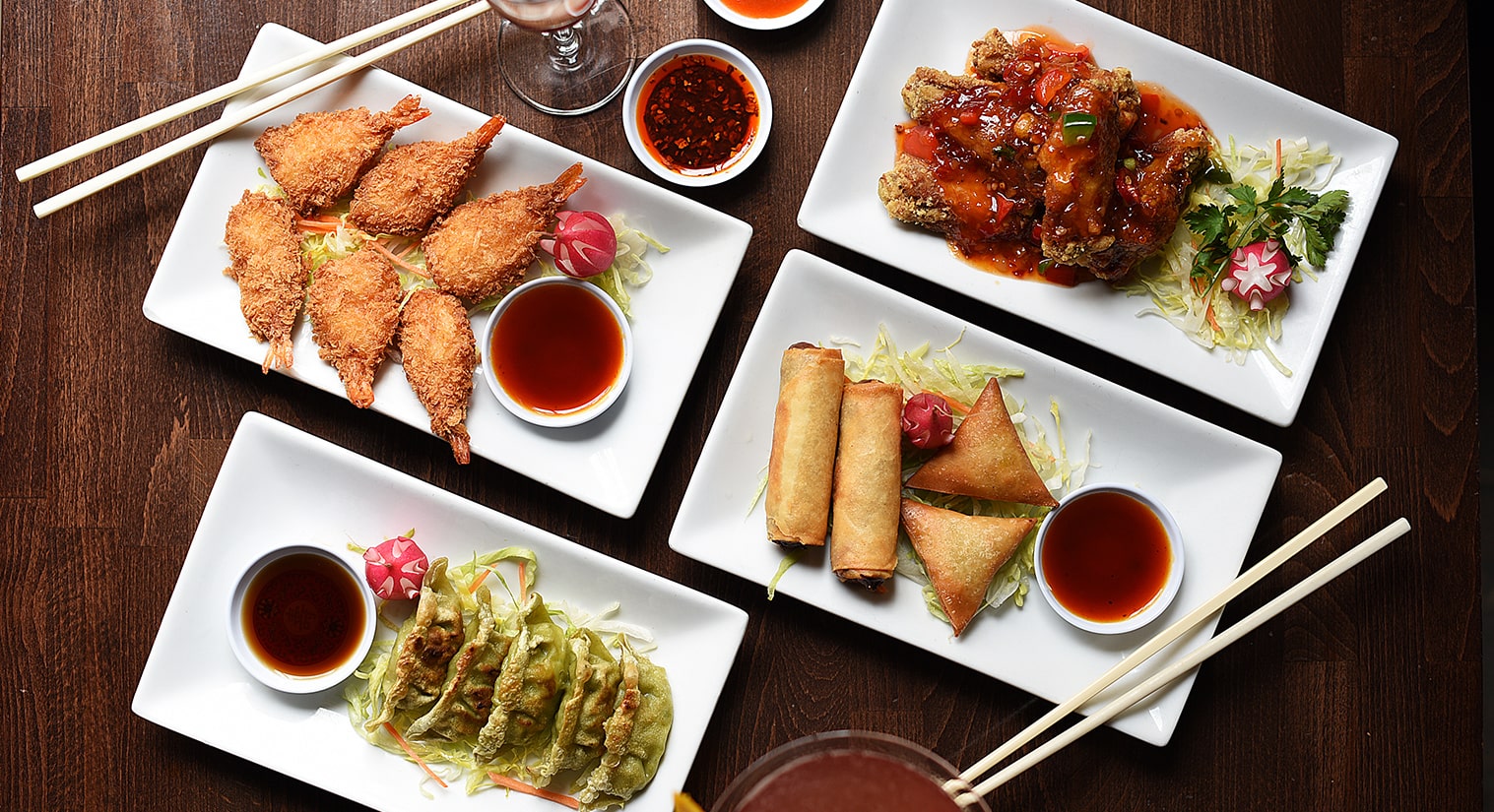 There are so many different venues and events to which you can invite clients. There are so many different cuisines and culinary experiences that you can enjoy together. Here we'll explain why the greatest experiences are brought to you by Chinese food. 
Embrace adventure
All business relationships involve some degree of risk. You and your clients need to navigate this risk together, trust each other, and work together to find creative ways to reach successful outcomes. What better way to prepare for this than to navigate the spicier options of Chung Ying's enormous Dim Sum menu? You never know what you might taste next. From spicy chillies to sweet plum sauce, every flavour you could wish for has its own place on this wonderful menu, so that you can always balance out the spicier tastes with something sweeter. While our Cantonese restaurant on Wrottesley Street has the UK's largest selection of Dim Sum - with over 100 selections - Chung Ying Central on Colmore Row has the closest thing you'll ever find to a Dim Sum highlight reel, allowing you to sample the dumplings that our customers have loved the most over Chung Ying's 38 year history. Whichever of our restaurants you visit, you and your clients will be able to create an ideal portfolio of flavour from our Dim Sum menus.
Sharing is caring
All successful partnerships involve collaboration. Can you really trust someone to work with you effectively on a business project if they won't even share their egg-fried rice with you? This question and so many more can be answered by eating at Chung Ying, where people usually order multiple dishes and share them, rather than ordering one dish each and keeping it to themselves. You can find out so much about people while eating a Chinese meal with them. What do they do with the sauce? How quickly do they dig in when the food comes? If someone is completely open with you about how much they enjoy our fresh black bean sauce, you know that they'll be completely open with you throughout your business dealings with each other.
Fast, discreet service is a must
When you're at a networking lunch, you only have a limited amount of time available before you need to get back to the office. You need your food to be served as quickly as possible. We've spent years perfecting the art of efficient, courteous service. Our team will make sure that you always have a 5* experience when visiting any one of our restaurants, even if you only have an hour for lunch. We are also aware that during a business lunch, you may be discussing confidential matters. Rest assured that when you need to speak to one of them, a member of our team will be there to make your experience as convenient as possible, but when you need to talk in private, they'll give you the space you need to get the deal done.
Where else can you find cocktails based on your Zodiac sign?
If you do have time to stay for a cocktail, then we have one for every sign in the Zodiac. You can have a huge amount of fun with your clients while working out what the year of your birth's cocktail says about you. Do you break through boundaries to accomplish things in your own way with great speed like the horse? Or, are you someone who likes to take their time to achieve their goals and makes the most of everything that life has to offer, like the Monkey?
While you're having these discussions with clients, you can find out a huge amount about each other, while watching as any ice that may still be lingering in your relationship is broken over some refreshingly chilled cocktails. These cocktails are available at Chung Ying Central, Colmore Row.
Location is crucial
The last thing that you want is for you or your clients to be stuck in horrendous traffic jams on the way to or from your business lunch. The consequent delays risk having your lunch remembered for all the wrong reasons. A central location is key to a successful business lunch, so that you can spend more time chatting and less time travelling to and from work. Our restaurants are located just a short walk away from Birmingham New Street Station, so that you can enjoy everything that Chinese cuisine has to offer, without worrying about your journey home. Take the Victoria Square exit for Chung Ying Central on Colmore Row and the Hill Street exit for Chung Ying Cantonese on Wrottesley Street.
Entertaining your clients and business partners at one of our restaurants will give them an experience that they'll remember for all the right reasons, for many years to come. Your meal will also allow you to find out more about each other, and explore new areas of collaboration. Have a look at our Chung Ying Central lunch menu here, and start planning your meal together.
We hope that you have a fantastic summer, and that all of your business projects achieve everything you ever hoped for and more.