Explore some of Chung Ying's more adventurous Chinese dishes
Are you bored of going to Chinese restaurants and ordering sweet and sour pork with egg fried rice? While we cook these classic dishes to perfection, we also want to take our guests taste buds on an Oriental tour while they are with us. Here are some of the more adventurous dishes on our menu for those who want to try something a bit different when they enjoy a Chinese meal at Chung Ying.
A Brief History of Bao
Baos are hugely popular across China. Buns vary from the size of a dumpling to the size of a burger depending on which region you're eating them in. Here we'll give you a brief guide as to how Baos became popular and how they differ from region to region.
Who made the first Bao?
The Bao ('bun') developed in Chinese culture as a filled form of 'Mantou,' a plain steamed dumpling which is often compared to bread. The story behind this steamed delight explains not just its unique shape, buy why its development into Baos (or Baozi) was such a natural one.
Mantou is said to have been created by legendary 3rd Century military strategist Zhuge Liang. On the way back from battle during his famous Southern Campaign to quash a rebellion around the area which is now Sichuan province, Zhuge was faced with an enormous logistical challenge. The strategist had defeated his enemies, but was staring at the prospect of defeat not by an army, but by a river which was impossible to cross. The river was said to be closely guarded by a Deity, who refused to allow safe passage to Zhuge unless he threw the heads of 50 of his soldiers into the river. Wanting to satisfy the Deity's demands without sacrificing his troops, Zhuge ordered for 50 buns that looked like human heads, due to their flat bases and round shapes, to be thrown into the river. The plan was a success, the Deity was deceived, safe passage was granted and the buns were named Mantou (barbarian's heads) in celebration of the famous victory that Zhuge had masterminded over the barbarian rebels.
Chung Ying Brings Oriental Awesomeness To The Colmore Food Festival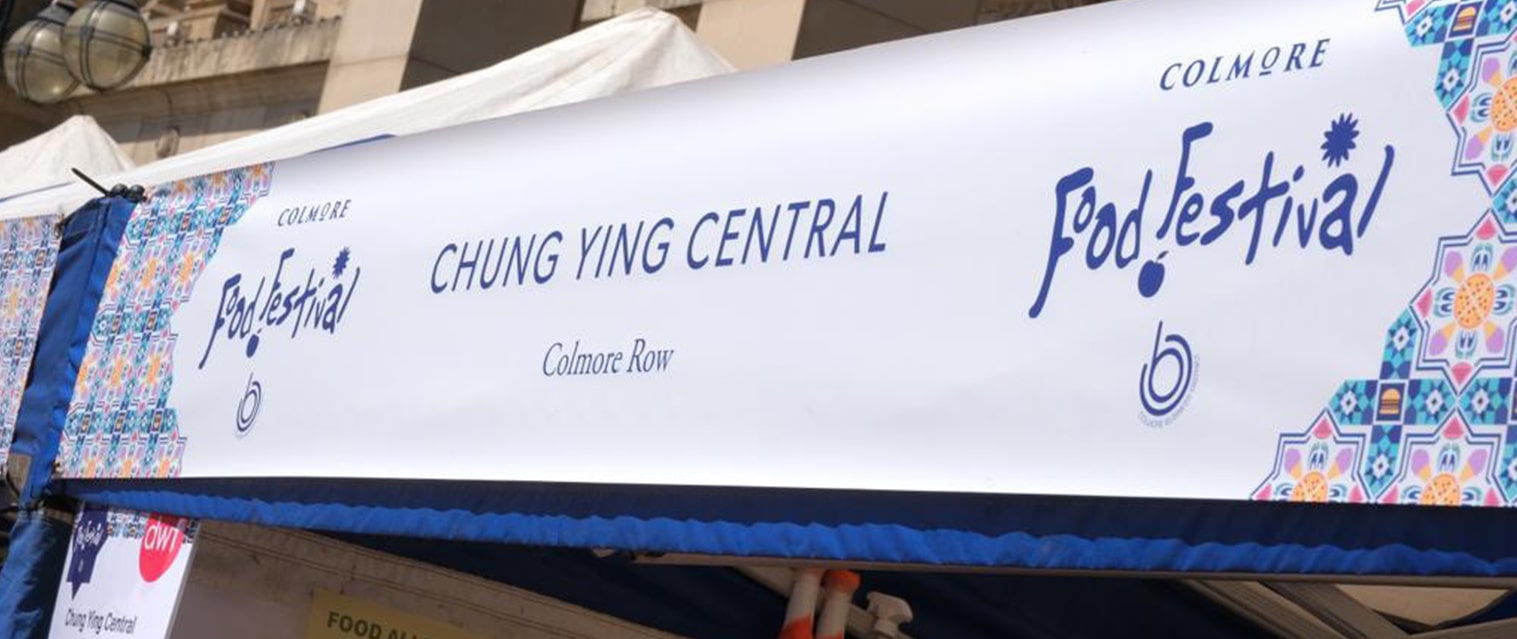 Birmingham's Victoria Square is a beautiful place at any time of year. When it's full of representatives of some of the finest restaurants in the city, and they are all offering taster portions of their most popular dishes, this famous square gets even better. From Friday 5thto Saturday 6thJuly anyone who happened to be in the city centre from 11am-7pm could pop over and enjoy great food in wonderful weather thanks to the Colmore Food Festival. Prices of portions were capped at £4 each and drinks prices weren't allowed to exceed £5, meaning that everyone could come and enjoy a mix of tastes and flavours which would not normally find their way into their lunch breaks. The Festival is organised by the Colmore BID to make sure that everyone knows just how special the area's bars and eateries are.
How Chung Ying Became Dim Sum Central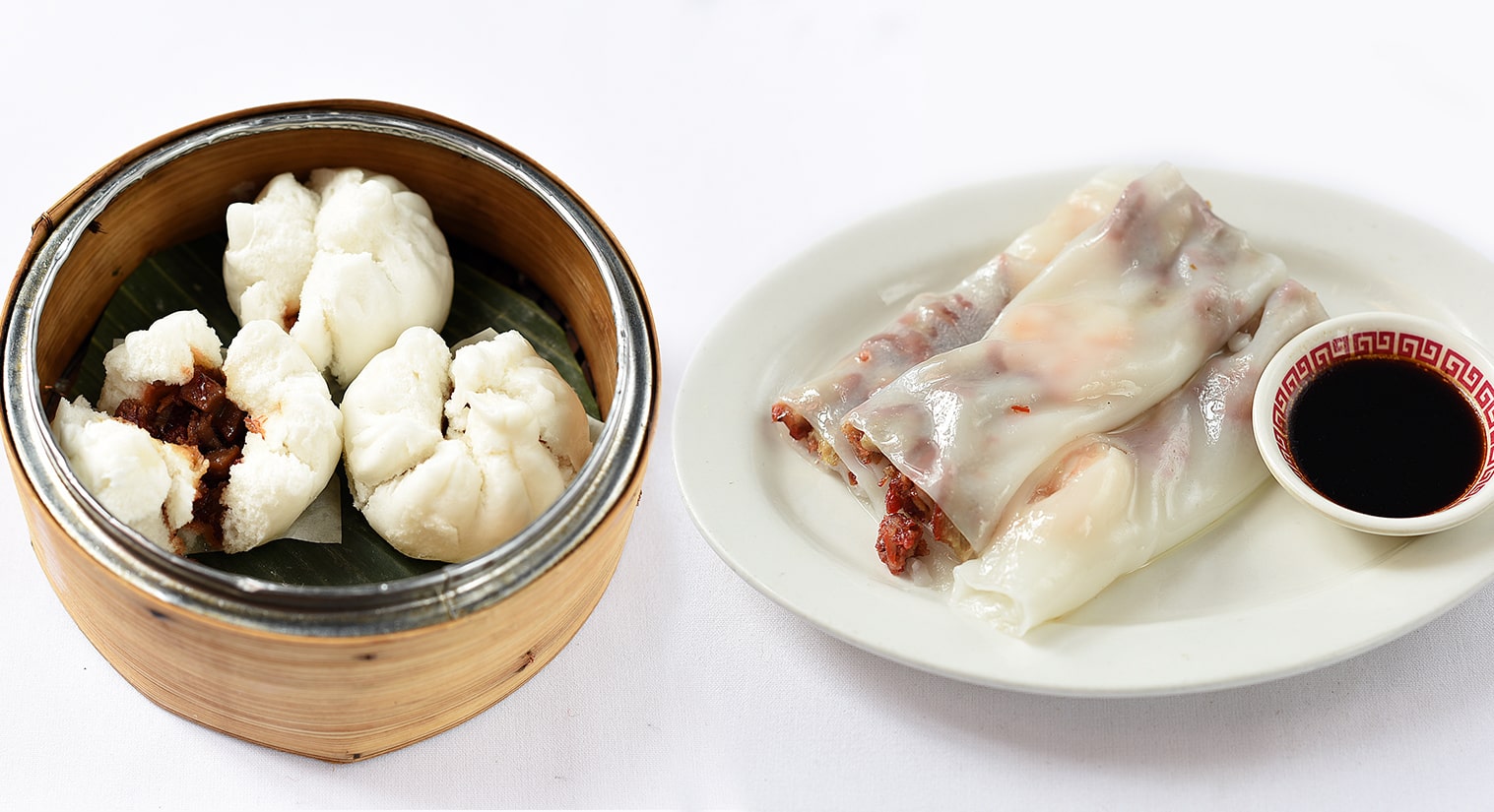 In over 30 years of cooking food that people across Birmingham and beyond have loved; our Group of restaurants has become known for many things. Probably our greatest speciality is Dim Sum. Here's how we make Dim Sum that people across the UK travel to Birmingham to sample.
The Experience
One of the most important aspects of eating Dim Sum has nothing to do with meat or dumplings. If the tea with which people take their Dim Sum is not of the highest quality, then their whole experience will be damaged. That's why we take extra care to find the finest, most aromatic teas for our guests. If we wouldn't drink it, we won't serve it to you. We have a number of different teas to try with your Dim Sum, so that you can enjoy an authentic Cantonese experience of 'Yum Cha' (enjoying tea and dim sum while chatting to family and friends) whenever you visit one of our restaurants. A meal is always more than just a meal. At Chung Ying we will transport you to the setting of an authentic Cantonese tea house, so that you can enjoy 'Yum Cha' as it is enjoyed by locals in Guangzhou and Hong Kong.
Here are the 10 best things to do in Birmingham
Birmingham is a wonderful city which offers visitors so many different things to do. It would be impossible to fit everything that Birmingham has to offer into one trip, so we've compiled this list detailing the 10 best things to do in the Second City, so that you don't miss out on any of Brum's biggest highlights while you're here.
Visit Cadbury World
Whether you love chocolate, or you enjoy chocolate but your first love is history; Cadbury World has everything you need to make the most of a day-out with the whole family. Journeying to this chocolate planet allows you discover not only how chocolate is made, but the different ways in which it has been made, sold and marketed over the years by Cadbury, one of the biggest brands in the industry. You can also discover how chocolate made its way from the Aztec jungles to Europe, thanks to a series of interactive exhibits. 
A visit to Cadbury World is a journey through Birmingham's business history as much as it is a chocolate discovery tour. The Cadbury family made a seminal contribution to workers rights in this city. As devout Quakers, they felt that it was their responsibility to not only provide their staff with great working conditions, but to look after them outside of the factory as well. As a result, they built the village of Bournville to accommodate everyone who worked for them in a safe, comfortable environment. As well as building quality homes throughout the area, the Cadburys also created green spaces within Bournville, as well as a number of local shops.
Delve into deliciously different dumplings
Everybody knows that dumplings form a crucial part of Chinese cuisine, and in particular, Cantonese Dim Sum. However, many people don't know what makes individual varieties of dumpling so very special. Here we'll tell you all you need to know about the parcels that carry such a variety of flavours to so many different palates.
The Steaming Process
These popular dumplings are staples of Dim Sum. Steaming in bamboo baskets gives the dumplings extra flavour. However, their shape must be immaculate at all times. Across China, different communities have different traditional ways of enjoying their Dim Sum. The diner has to be the first to pierce the dumpling's wrapper in the way that they see fit. Dim Sum that break before they are pierced risk ruining that diner's entire 'Yum Cha' experience. The following three dumplings are examples of our steamed Dim Sum.