Where to eat Vegan and Gluten Free food in Birmingham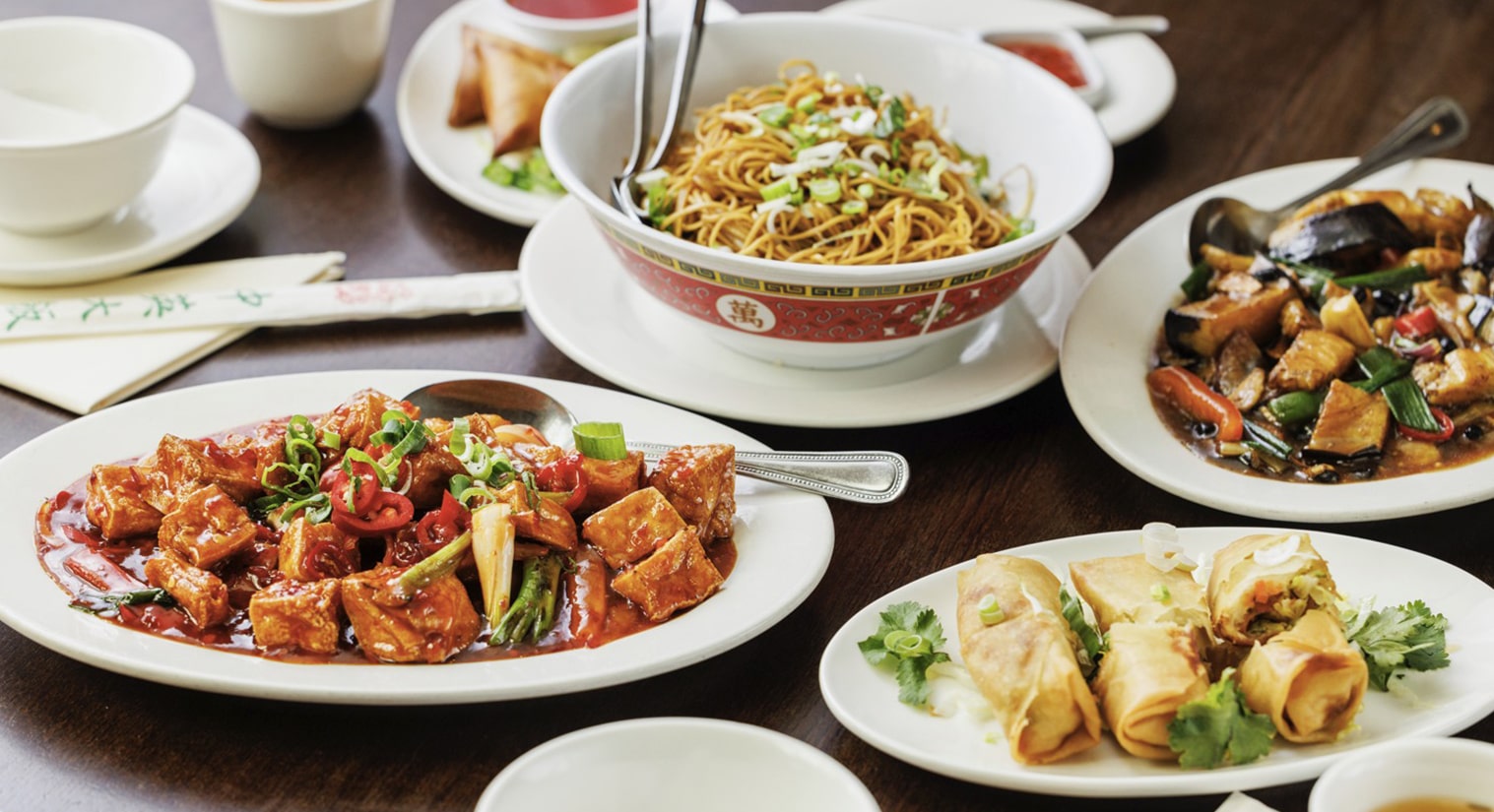 Advancement in medical research has meant that we all have a heightened awareness of our digestion health and know our digestive system can be affected so heavily by what we put into it. As this is something we can control, we find more and more people reaching for the meat free, gluten free and dairy free menus when out and about.
A growing area of interest in recent years is how certain types of food can adversely affect our health and how they affect people differently. For example, you can now readily take tests which tell you what foods you may be allergic to. People who have had chronic conditions have found themselves easing years of suffering just by cutting out certain types of food.
Best Vegan Restaurant in Birmingham Chung Ying Cantonese Restaurant
Have you tried our Vegan food menu at Chung Ying Cantonese Restaurant, Birmingham China Town? We offer over 90 Vegan dishes.
Veganism has taken the world by storm, fast becoming a lifestyle that is preferred by many as a way to do their bit for animals, the environment and their health. Whilst many might think veganism is a new trend, its popularity spans centuries and has been at the basis of many ancient civilisations. Chinese cuisine includes every day vegan staples such as tofu, soy, vegetables, seitan, rice and egg-free noodles, making it a go-to for many vegans.
We are proud to offer an extensive selection of vegan dishes, designed by our highly acclaimed chefs.
''Excellent service and food - this place has got better! The service was excellent and we had food that was totally vegan which tasted great! The vegan share platter, chung fun with spring onions, vegan duck and pack cakes and vegan chicken were all amazing! We have been coming here for years to eat dim sum but it was the first time we had tried the vegan menu and we didn't miss the meat at all! We look forward to booking our next visit soon!''
Some of our latest dishes include:
Salt & Chilli Vegan Chicken Wings
Crispy Chilli Vegan Beef
Vegan Lamb in Cumin
Vegan Dry Beef Ho Fun
Vegan Yeung Chow Fried Rice
"I tried 12 dumplings at Chung Ying in Chinatown to see if they really are Britain's best"
Birmingham Mail visited to see if Chung Ying has the best dim sum by trying our recently awarded best dumplings in the UK.
Article and pictures below by Kirsty Bosley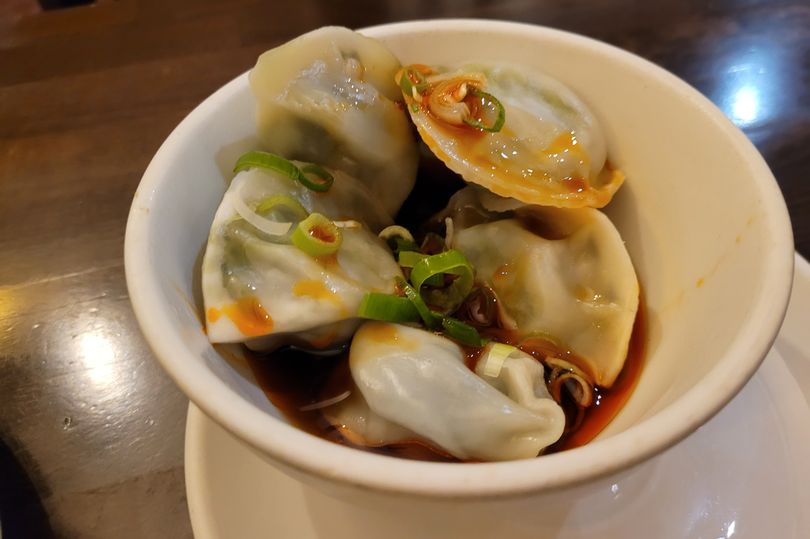 The last time I had to fill out a form by marking boxes with black crosses, I was trying to get my driving licence. Here in Chinatown, I was not tussling with a tricksy DVLA application, but instead an A4 print-out showing 71 dim sum options. This was tougher. Last week, we brought you the news that Chung Ying Cantonese, the oldest of its kind in Brum's beautiful Chinese Quarter, had been celebrated at the Golden Chopsticks Awards, earning the Best Dumplings title. It gave me fresh cause to visit, so I showed up on a busy Friday lunchtime to get my mouth around those gong-winning morsels.
The very best dumplings in Britain are served in Birmingham's Chinatown
It's official! Chung Ying has the best dim sum in Birmingham China Town and also in the UK! 
The Golden Chopsticks Awards gave a gong to Chung Ying Cantonese in the Chinese Quarter
By Kirsty Bosley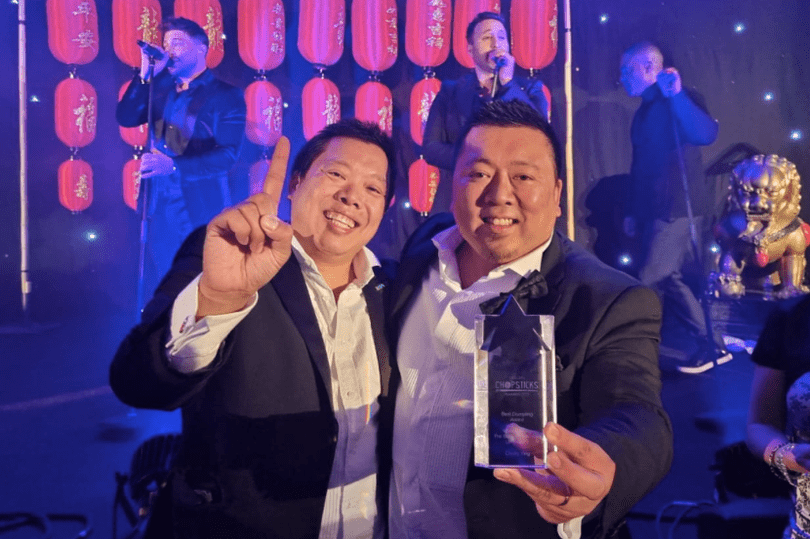 A Birmingham Chinese restaurant has the very best dumplings in the UK according to an industry award body. Chung Ying Cantonese in Brum's Chinese Quarter was given a trophy for having Britain's best dumplings at the Golden Chopsticks Awards this week.
The national awards ceremony was created to recognise and celebrate the east and south east Asian restaurants, food businesses and chefs. The event was held in London's Marriott Hotel and Chung Ying - Brum's oldest Chinese restaurant - secured the gong. 
Did you know we are a Gluten Free Restaurant in Birmingham?
Many of the ingredients used at Chung Ying Cantonese Restaurant can easily be changed to gluten free versions without any loss in quality as many gluten free versions of ingredients are readily available to us.
We use gluten free substitutes in the ingredients, eg. gluten free soy sauce. All our batter is made using potato starch and rice flour which are gluten free.
We have a separate gluten free menu with over 60 choices, in fact we think we might have the largest gluten free selection in the UK! View here - to see a sample of our gluten free menu.
The Best Noodles Birmingham
Is a phrase that Carlsberg would say if they were promoting our noodles!
We have all manner of noodles click here to view our menu