Blog
A brief history of Dim Sum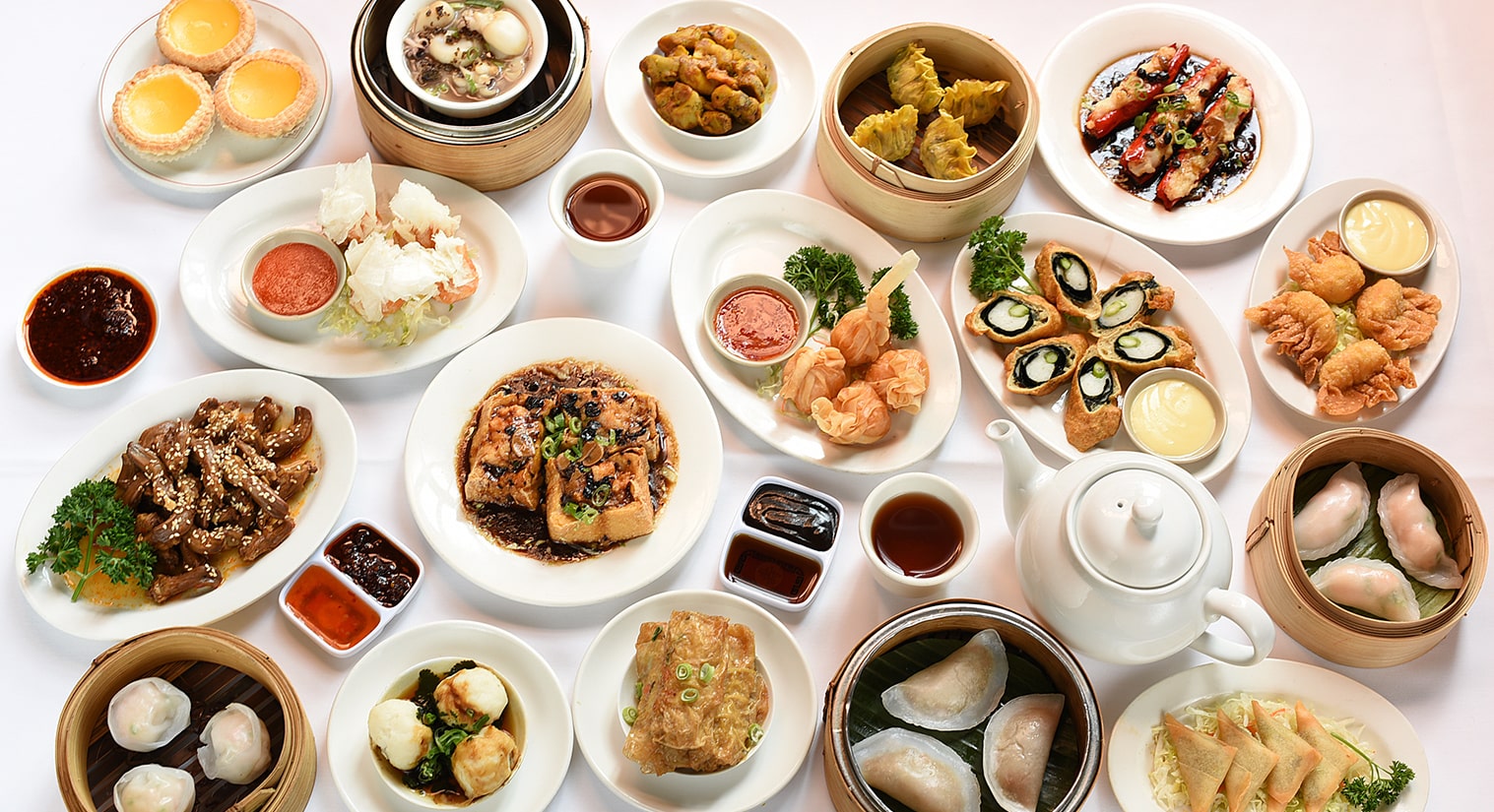 People often ask whether there is a difference between Chinese and Cantonese cuisine. Cantonese cuisine refers to food eaten in South-eastern China, particularly Guangzhou (Canton) and the surrounding area, stretching down to Hong Kong. Dim Sum began as staples of Cantonese cooking, and swiftly became popular throughout the whole of China. We are hugely proud to offer our guests a world-leading selection of Dim Sum at Chung Ying. Here we will tell you the story of how Dim Sum became one of the most loved parts of Cantonese cuisine.
What are Dim Sum?
Dim Sum dumplings are usually made from rice flour and are filled with more delicious fillings than you could possibly imagine. There are savoury Dim Sum such as Char Siu Bao, which are delectable buns filled with BBQ pork. Then there are delicious 'liquid gold' buns from which an irresistibly sweet egg sauce erupts, as soon as you bite in. Traditionally, Dim Sum are steamed and served in bamboo baskets. Another variety of Dim Sum are Cheung Fun, which are made from rice noodles and look more similar to cannelloni than traditional dumplings.
When were the first Dim Sum eaten?
References to Dim Sum can be found in music and poetry from more than 2,500 years ago. When traders were travelling along the Silk Road, they needed places to rest and relax during their long journeys. They stopped off at tea houses, enjoying some of the most wonderful, fragrant teas available at the time whilst they revitalised themselves in preparation for long journeys ahead. The benefits of tea were widely exhorted by doctors at the time. Among these benefits were strong assertions that tea aids digestion. From then on, tea houses began to serve small parcels of food, or 'Dim Sum' with their tea. Eating Dim Sum then became synonymous with drinking tea. From there, the tradition of ''Yum Cha' developed.
What is 'Yum Cha'?
'Yum Cha' literally means 'drink tea' and refers to a tradition which has become ingrained in Cantonese culture. Families and friends will sit around a table for hours telling each other stories and drinking tea accompanied by a variety of Dim Sum. Usually taken as brunch, this traditional meal became accompanied by such loud conversation that it was no longer practical to call waiters every time a teapot needed to be refilled. Therefore patrons of tea houses began to rest the lid of their teapot against its handle if they needed a refill. Various other explanations of this method of signalling the attention of waiters have circulated over the centuries. Many of these stories involve waiters being surprised by a chicken flying out of a teapot, as they lifted it to begin pouring their guests' tea. However the tradition originated, it has become a staple of Cantonese culture and makes it easy for staff to offer their guests fantastic service, without interrupting their conversations. Nobody wants to be interrupted while they're mid-way through an anecdote by a waiter asking if they would like more tea.
What is correct 'Yum Cha' etiquette?
It is important not to reach over the table to grab a basket of your preferred variety of Dim Sum while partaking in 'Yum Cha.' That rule is fairly similar to British table manners, as we would always ask someone to pass us something rather than reaching across the table to grab it during a meal. However, a uniquely Chinese rule involves tapping the table to thank the person who pours you tea. If you are single, you tap the table with one finger (index). If you're married, you tap with two (index and middle).
The story behind this gesture again dates back to China's imperial history. Legend dictates that Emperor Qianlong (Qing Dynasty) once went to enjoy 'Yum Cha'with locals, to experience his people's everyday life. To avoid recognition, he travelled incognito, but accompanied by security personnel, in case any incidents should occur. The Emperor shocked his staff by serving them tea. The staff urgently needed to find a gesture which would show their enormous appreciation to the Emperor, without giving his identity away. The usual ritual of bowing three times would make it immediately obvious to everyone else in the tea house that they were joined by an imperial guest. The staff decided to bend their fingers and tap the table three times. Although they couldn't bow before the Emperor; their fingers could. From then on, it is said that tapping the table became a national sign of gratitude to whoever was kind enough to pour the tea.
How else are Dim Sum eaten?
Dim Sum are popular street food throughout China. If you're looking for a quick bite to eat on the way to work, Dim Sum do the trick. If you need to grab some lunch in between meetings, Dim Sum make perfect choices. While traditionally Dim Sum are served from 5am until the early afternoon, in modern China many restaurants serve them into the evening to cater for busy professionals and students who need a boost but don't have time to partake in traditional 'Yum Cha.'
Where is the best place to try Dim Sum in Birmingham?
At Chung Ying Cantonese on Wrottesley Street, located steps from The Hippodrome, we have the largest Dim Sum selection in the UK, with over 100 different varieties of the classic Cantonese dish on the menu. Whether you need to quickly grab some Dim Sum on-the-go; or you have time for the full 'Yum Cha' experience; we can serve Dim Sum in the style that's most convenient for you. If you do have time to stay for 'Yum Cha' then we have a wonderful selection of fresh, aromatic and fragrant Chinese teas for you to enjoy your dumplings with.  
Have a look at our Chung Ying Cantonese Dim Sum menu to find the perfect parcel of flavour for you.