Blog
Chinese Mid-Autumn Festival 2016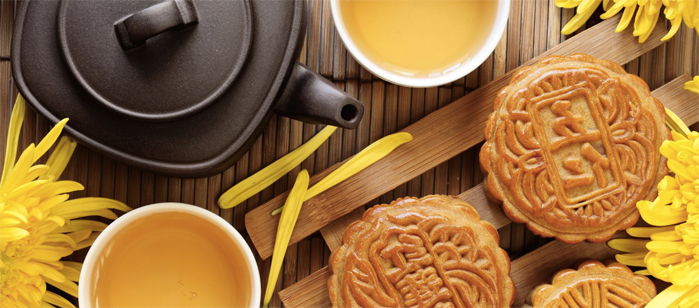 You may have heard about our Mid-Autumn Celebrations coming up in September (and even bought a ticket) but do you know why we celebrate the occasion?
On the 15th of the lunar calendar, each month, the moon is at its roundest and brightest, symbolizing togetherness and reunion in Chinese culture. Families get together to express their familial love by eating dinner together, appreciating the moon, eating mooncakes, etc. The harvest moon is traditionally believed to be the brightest of the year.
This special day has its own story: Chang E Flying To The Moon
The story of Chang E is the most widely accepted tale regarding the moon and the origin of the Mid-Autumn Festival. It is said that in ancient times, ten suns existed and the extreme heat made people's lives very difficult. It was the hero Hou Yi, who, owing to his great strength, shot down nine of the ten suns. On hearing of this amazing feat and the hero who performed it, people came from far and wide to learn from him. Peng Meng was among these people. Later, Hou Yi married a beautiful and kind-hearted woman named Chang E and lived a happy life.

One day, Hou Yi came upon Wangmu (the queen of heaven) on the way to meet his old friend. Wangmu presented him an elixir which, if took, would cause him to ascend immediately to heaven and become a god/goddess. Instead of drinking the potion himself, Hou Yi took it home and presented it to Chang E to keep. Unfortunately, Peng Meng secretly saw Hou Yi give the potion to his wife and three days later, while Hou Yi was out hunting, Peng Meng rushed into the backyard and demanded that Chang E hand over the elixir. Knowing that she could not win, she took out the elixir and swallowed it immediately. The moment she drank it, she flew out of the window and up into the sky. Chang E's great love for her husband drew her towards the Moon, which is the nearest place to the earth on the heaven.
~bonus fact~
In Chinese culture, roundness symbolizes completeness and togetherness. A full moon symbolizes prosperity and reunion for the whole family. Round mooncakes complement the harvest moon in the night sky at the Mid-Autumn Festival. 
The mooncake is not just a food. It's a profound cultural tradition deep in Chinese people's hearts, symbolizing a spiritual feeling. At Mid-Autumn Festival people eat mooncakes together with family, or present mooncakes to relatives or friends, to express love and best wishes.