Blog
Chung Ying Brings Oriental Awesomeness To The Colmore Food Festival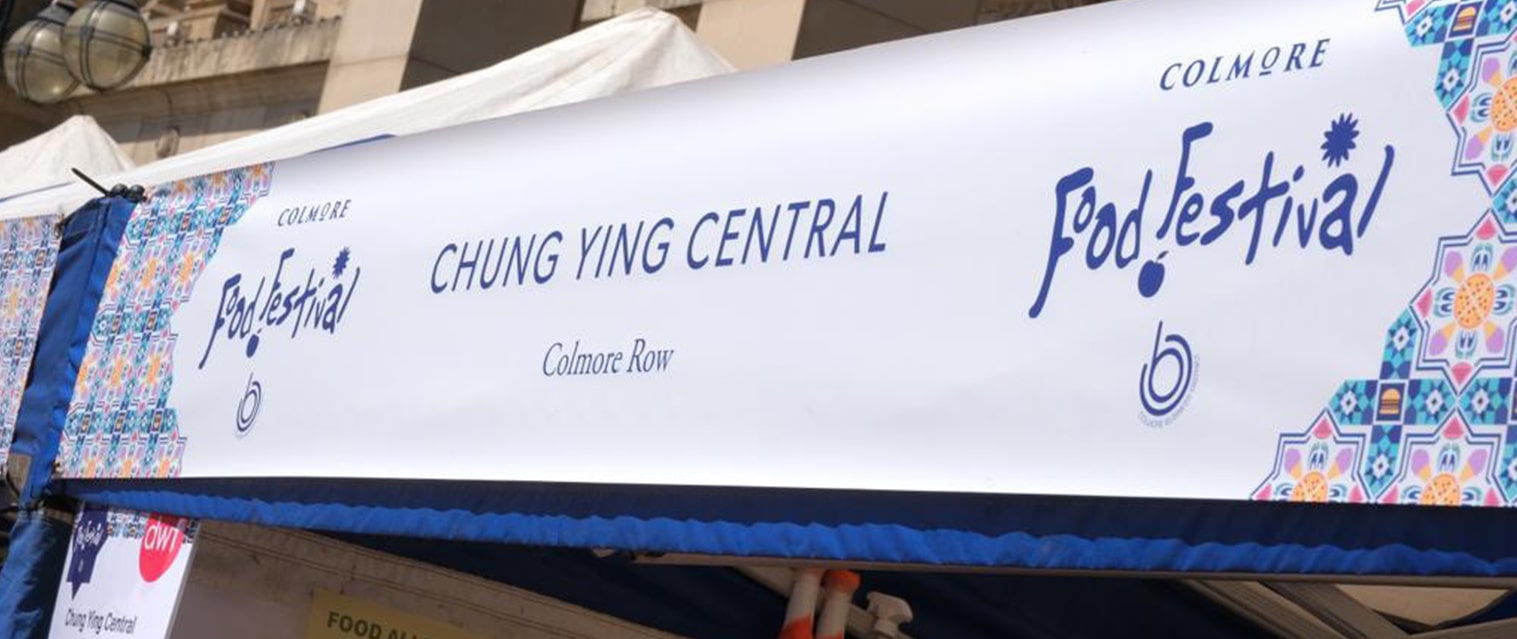 Birmingham's Victoria Square is a beautiful place at any time of year. When it's full of representatives of some of the finest restaurants in the city, and they are all offering taster portions of their most popular dishes, this famous square gets even better. From Friday 5thto Saturday 6thJuly anyone who happened to be in the city centre from 11am-7pm could pop over and enjoy great food in wonderful weather thanks to the Colmore Food Festival. Prices of portions were capped at £4 each and drinks prices weren't allowed to exceed £5, meaning that everyone could come and enjoy a mix of tastes and flavours which would not normally find their way into their lunch breaks. The Festival is organised by the Colmore BID to make sure that everyone knows just how special the area's bars and eateries are.
Our team were so grateful for the support of the Festival's attendees who formed queues in front of our stand that almost stretched all the way back to Colmore Row throughout both days of the Festival. Despite the best efforts of our fantastic team to serve everyone as efficiently as possible, lovers of our famous Dim Sum kept coming and short waits before biting into these soft parcels of delectable Oriental flavour became unavoidable. Our award-winning dishes were well worth the wait though, and classics like our Crispy King Prawn Dumplings were even more popular at the special Festival price of £1 per portion under the incredible sun that blessed the city centre all weekend.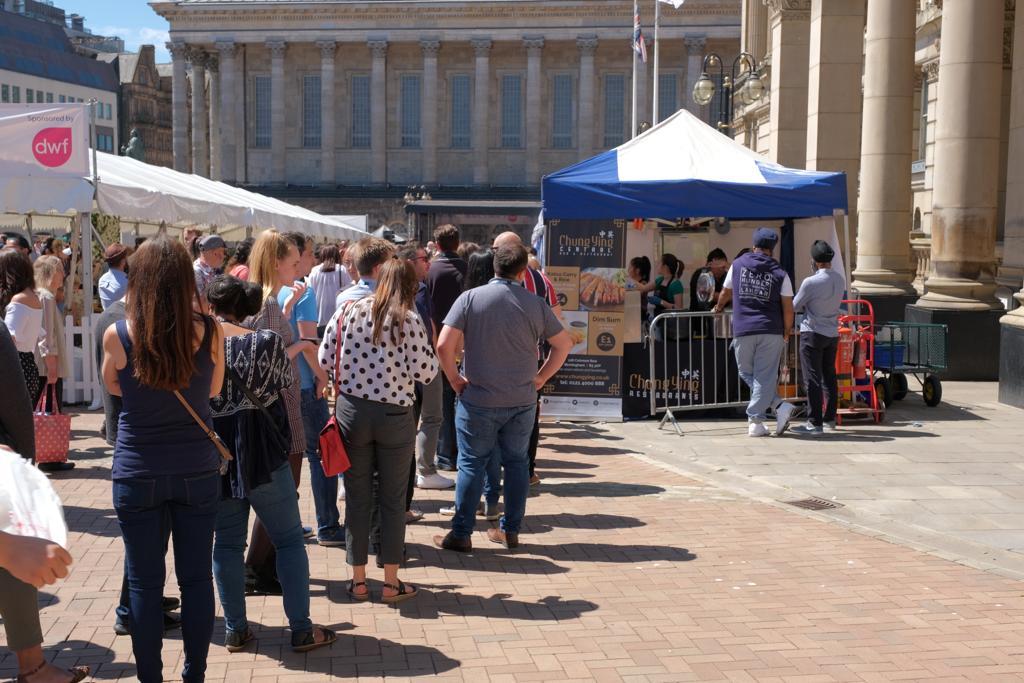 Apart from serving up some delightful Cantonese classics, we wanted to give the food lovers of Colmore Row a taste of some of the best cuisine from the rest of Asia, as we do every day at Chung Ying Central. We chose Katsu Curry served with either chicken, king prawns or tofu. You might expect to find curry at one of the excellent Indian restaurants like Asha's who also thrilled Festival guests, rather than at one of our stands. However, curry has a long history in Japan.
The dish is said to have been introduced to the Japanese Imperial Navy as a cure for beriberi. The thick, delicious sauce which is a hallmark of any curry was the ideal vehicle for moving greater amounts of meat and vegetables into sailors' diets. As curry was an international dish, it also avoided any risk of upsetting sailors by putting one of their colleagues' local delicacies on the menu, and therefore favouring that community over their own. Curries were so popular that when sailors debarked from their vessels, they took the recipes with them. Crispy meat and fish plunged in sweet curry sauce and fresh crunchy vegetables then became wildly popular around the country.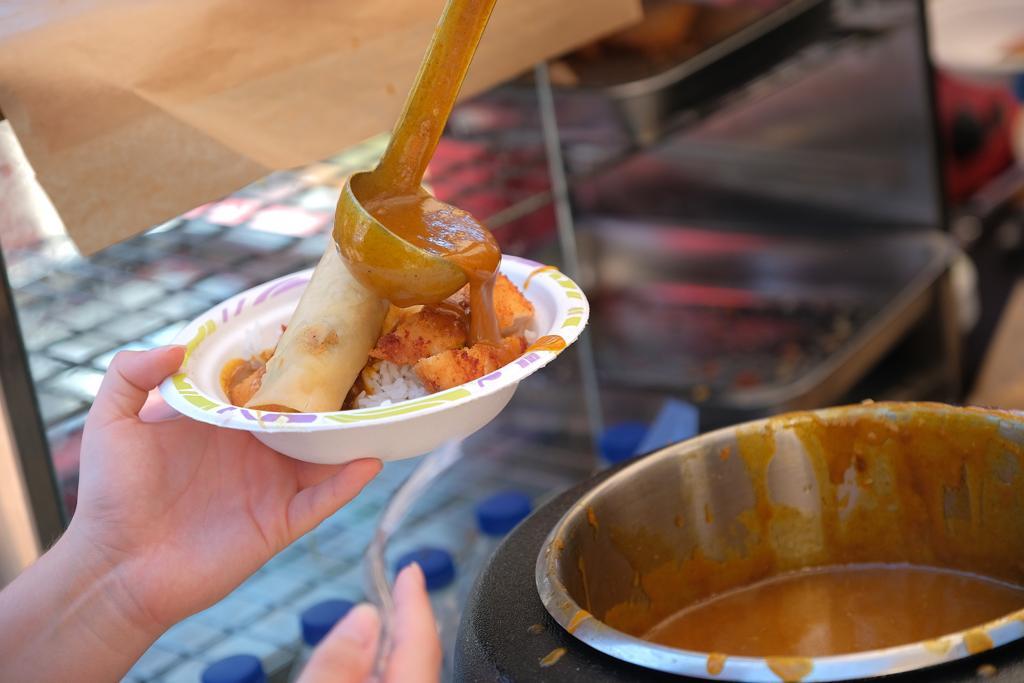 At Chung Ying we've turned this Japanese classic into a vegan classic by placing crispy tofu that brings out a whole new variety of flavours in the vegetables and sauce at the heart of this curry, so everyone can enjoy this dish and see that there's more to Asian cooking than they might first have thought.
The passion that everyone in our team has for what they do was on display at the Colmore Food Festival. Our Directors William and James were greeting customers, taking selfies and cooking dishes throughout Friday and Saturday. They were still there until after 8pm on both days making sure that everything was cleaned down and left perfectly. Speaking about the event, William said 'It was great to see people from across Birmingham come together to experience the best of the city's food. We always love being a part of the Colmore Food Festival and seeing how happy everyone there is when they're enjoying our food. We can't wait to do it all again next year.'
If you want to enjoy Cantonese & Oriental food as it should be eaten, where every detail of your dishes' cooking processes are attended to meticulously as each course is prepared to perfection by specialist chefs; why not make a reservation at one of our restaurants?