Blog
Have you tried our Vegetarian and Vegan Dim Sum range?
How many times have you a heard someone say that they went to a Chinese restaurant, and all that they were able to eat was rice because everything else contained meat products? This makes us so sad because Chinese and Cantonese cuisine has a long heritage of wonderful vegetable dishes. Some of the fondest food memories of people across the country involve exquisite cooking of China's fresh herbs, flowers and vegetables. 
At Chung Ying, we want to demonstrate this incredible heritage across our menus. As we have the biggest Dim Sum selection in the UK, and possibly in the world, this section of our menu was the perfect place to start.  All of our vegetarian Dim Sums are also vegan, with the exception of our Deep-Fried Caramel Buns, Steamed Caramel Buns and Steamed 'Liquid Gold' Buns (numbers 72, 76 and 77 on our full Dim Sum menu). Unfortunately, the sumptuously sweet lava that erupts from these soft buns contains yolk from duck eggs. As hard as we tried, we couldn't recreate this filling while using exclusively vegan ingredients. 
However, our chefs have created a number of choices for vegetarians, vegans, and meat-eaters who want wonderful plant-based flavours to infuse their Dim Sum, to enjoy together. They include: 
Steamed Lotus Seed Paste Bao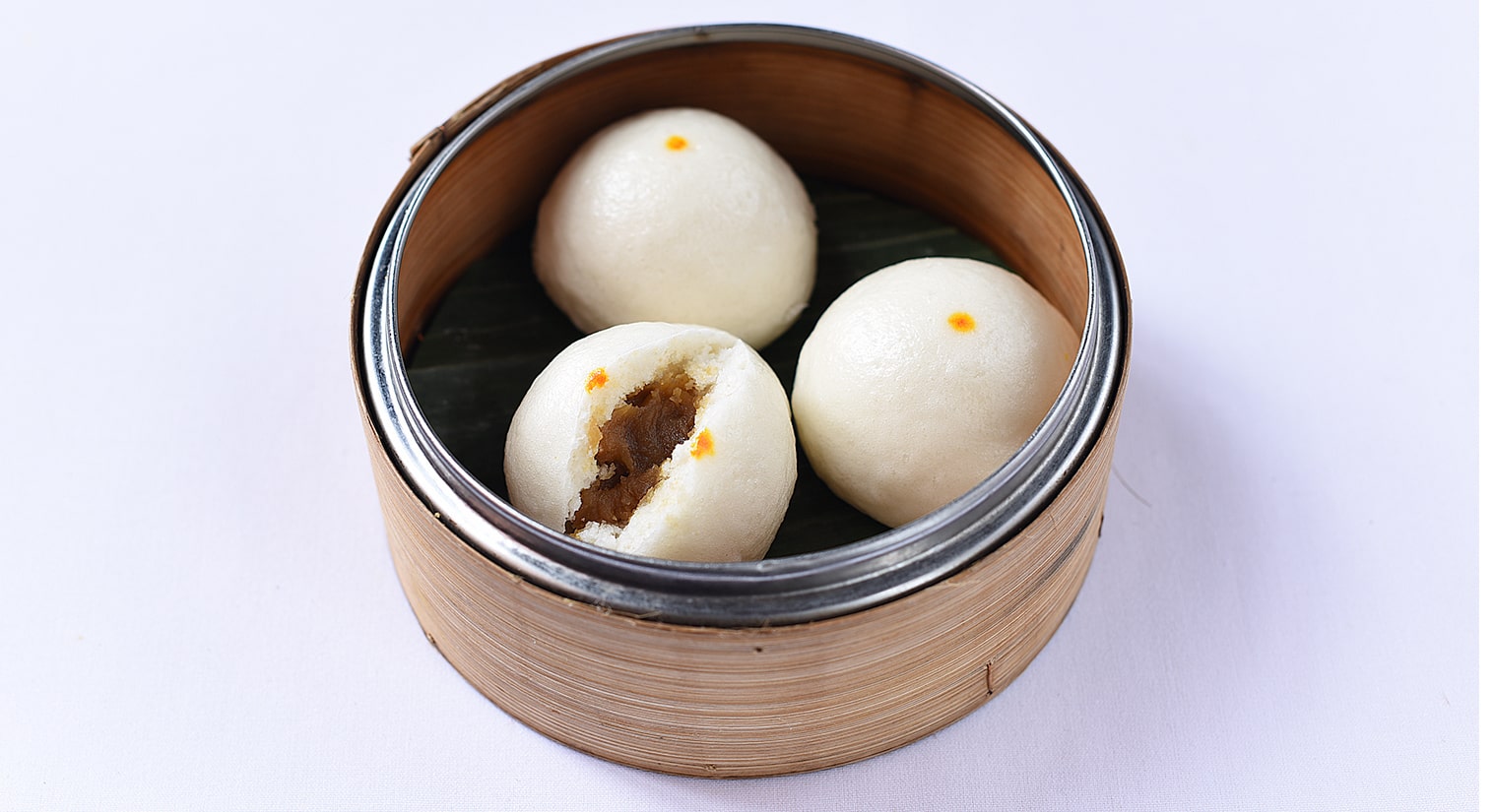 This might seem like one of our more adventurous Dim Sum choices, but your daring attitude will be richly rewarded when you order this sweetest of dishes. Lotus seed paste is one of the most luxurious ingredients that can be added to Chinese dishes. Imagine biting into a warm selection of your favourite sweet nuts and have nothing to think about for a few moments, other than the sea of sensational flavours flooding over your taste buds. This dish will give you yet another reason to fall in love with the lotus flower. 
 Deep-Fried Vegetarian Curried Parcels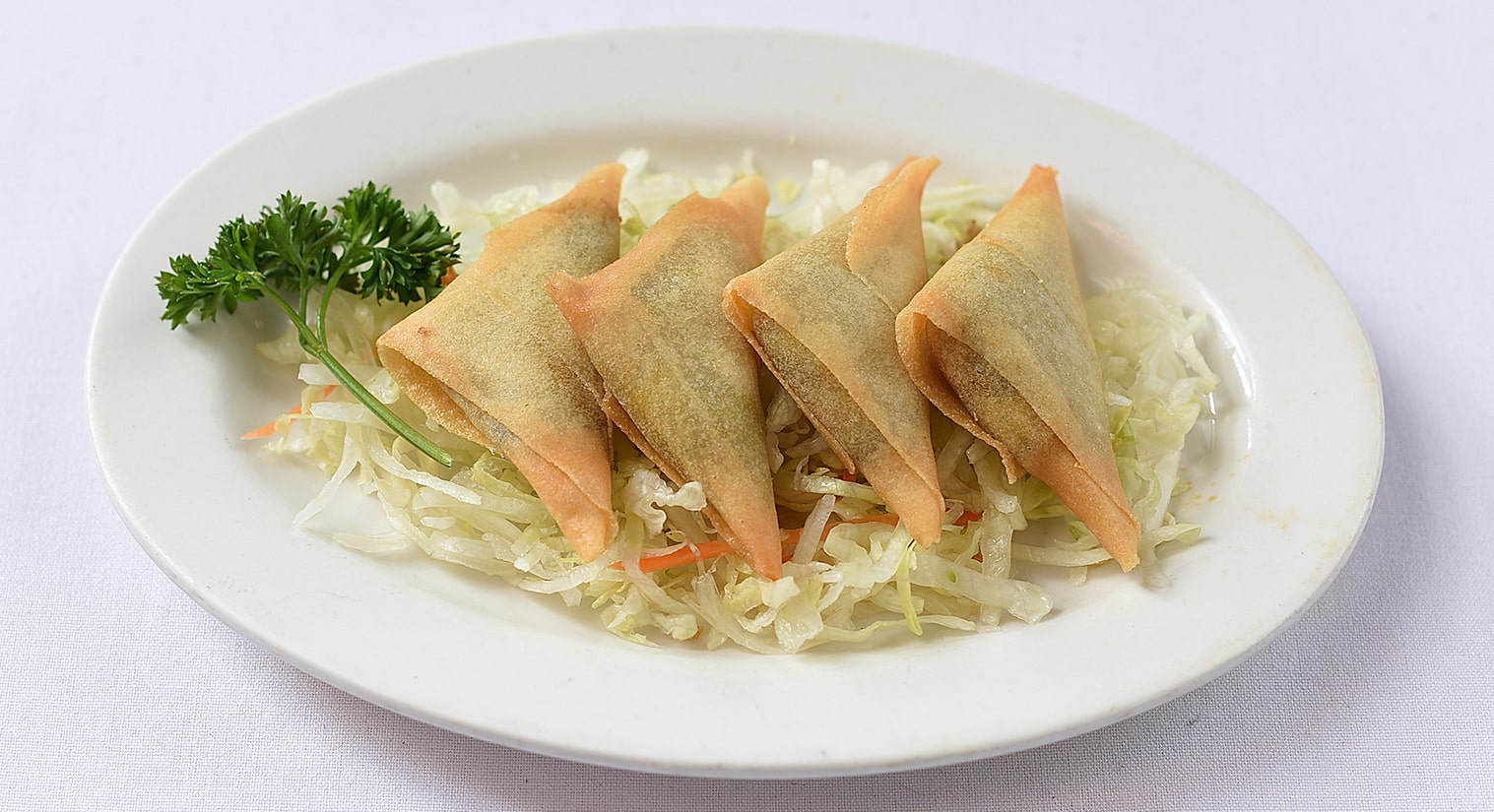 A crispy, crunchy shell wraps each of these wonderful spicy parcels of vegetable curry in a perfectly textured package. If you want to sample Chinese curry, but don't want to order a whole bowl of it, this Dim Sum gives you the perfect introduction to the dish. We used the freshest seasonal vegetables as well as our unique mix of spices, to give your curry an extra kick.
Pan-Fried Water Chestnut Paste
We pan-fry this Cantonese classic to bring out all its sumptuous sweet flavours and championship crunch. If you've had this dish somewhere else and it was gloopy, or its nutty taste was hidden under too many spices, then it was probably cooked by someone's intern. Here at Chung Ying, while we love giving young and talented chefs opportunities, the preparation of all of our dishes is overseen by our Cantonese master chefs, so you can be sure that the dish will be fried to perfection whenever you order it in one of our restaurants.
Fried 'Silver Thread' Rolls PIC
These Rolls are the Chinese equivalent of fried bread, but they are so much better. Fried bread doesn't have a delectably sweet and gooey interior. As soon as you bite into these delightfully light and airy Rolls, you'll be whisked to a parallel universe of flavour where the only thing that matters is how much you're enjoying your meal. Soon afterwards, you'll return to earth and realise that you're sitting in one of Chung Ying's restaurants with so much more food left to enjoy during your meal.
If you want to experience the best Chinese cooking in Birmingham, combined with some of the city centre's very best vegetarian and vegan dishes, then a table at Chung Ying Cantonese is something that you need to book right now.
All these dishes are available at Chung Ying Cantonese, Birmingham China Town.