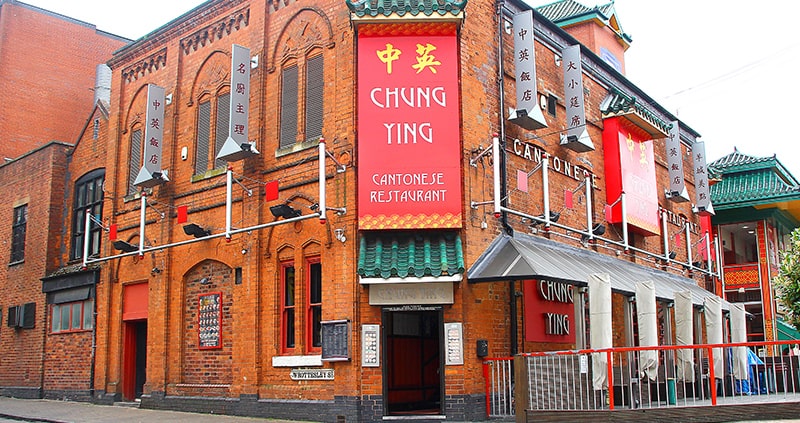 Chung Ying Cantonese
Address: 16-18 Wrottesley Street, Birmingham China Town, B5 4RT
CLICK & COLLECT TAKEAWAY AND DELIVERY SERVICE
DELIVERY
Mon - Sat: 5pm - 8.50pm
Sun: 5pm - 8.20pm
COLLECTION
Mon - Sat: 12pm - 8.50pm
Sun: 12pm - 8.20pm
For deliveries to the City Centre and nearby suburbs Mon - Sun: 12pm - 5pm, please order on Deliveroo or Uber Eats.
To view our menu and make a click and collect or delivery order, simply click on the "Order Online" button below. Do not worry if you are not local as we will deliver up to 15 miles away from the restaurant. If you are able to, please can you pre-order your meal. You can pre-order up to 4 days in advance. Enjoy!
* Please note your delivery may arrive slightly earlier or later than the preparation time predicted *
Please Note: We have minimum order amounts for delivery: Up to 3 Miles - £55, 4 Miles - £60, 5 Miles - £80, 6 Miles - £90, 9 Miles - £100, 10 Miles - £110. We use a local taxi company for the majority of our deliveries and there is a 20% off our menu to help offset these charges.