Blog
Steamed Dim Sum
We are the number 1 destination in Birmingham for Dim Sum and many believe we have the best dim sum in Birmingham and possibly the best dim sum in the UK !
Chung Ying Cantonese, in Birmingham China Town, has been serving Dim Sum since 1981 and we offer the largest selection in the UK with 100 choices. You can view our dim sum menu here : https://www.chungying.co.uk/menus/chung-ying-cantonese-menu We are looking to expand our dim sum offering further in the next couple of months, increasing our selection to around 120 choices !
Dim Sum is traditionally prepared as scrumptious, bite sized portions of food, served in small steamer baskets or on small plates. It is traditionally served with tea, which is believed by many to provide multiple health benefits.
You may be familiar with Dim Sum of the deep fried variety already, but we thought we would give you a few recommendations for some of our most popular steamed dim sum. Our steamed dim sum are hand made by our talented dim sum chefs using recipes passed down and refined by different generations of Chung Ying dim sum masters. They are then placed in bamboo baskets and steamed to perfection. These baskets of steamed goodness provide for many a healthy lunch, but did you know you can also order our dim sum for breakfast? We open at 10am daily, so dim sum can be enjoyed for breakfast, lunch or dinner.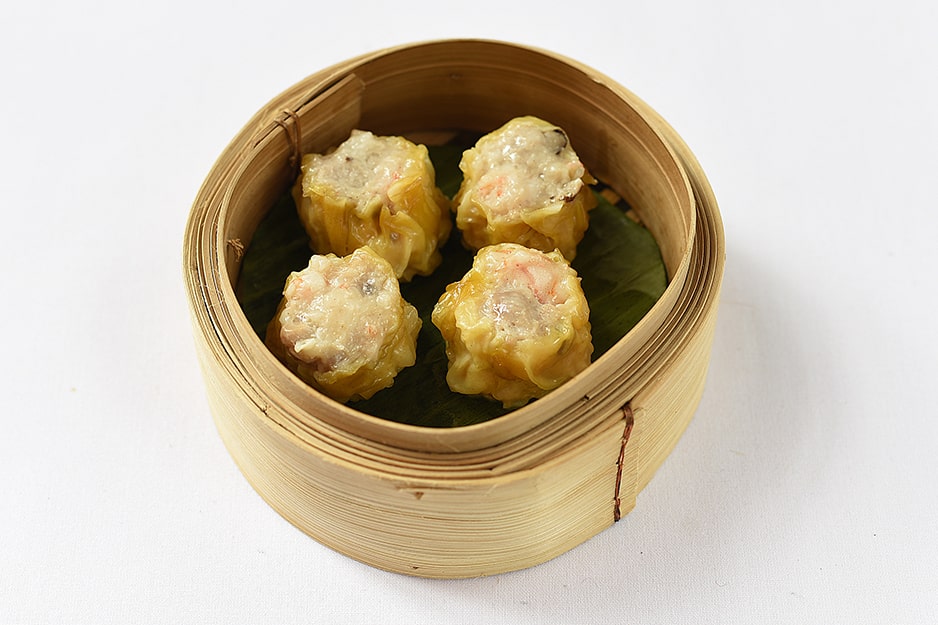 Above is one of our most popular dim sum, pork and prawn Siu Mai dumplings. A delectable mix of minced king prawns, pork and mushrooms, stuffed into a wonton pastry and steamed until the meat is juicy and aromatic. This dim sum, along with Har Gow (steamed king prawn dumplings) are what many consider as essential to any dim sum lunch. Customers often order these two dishes as soon as they sit down, before they even start looking at our dim sum menu.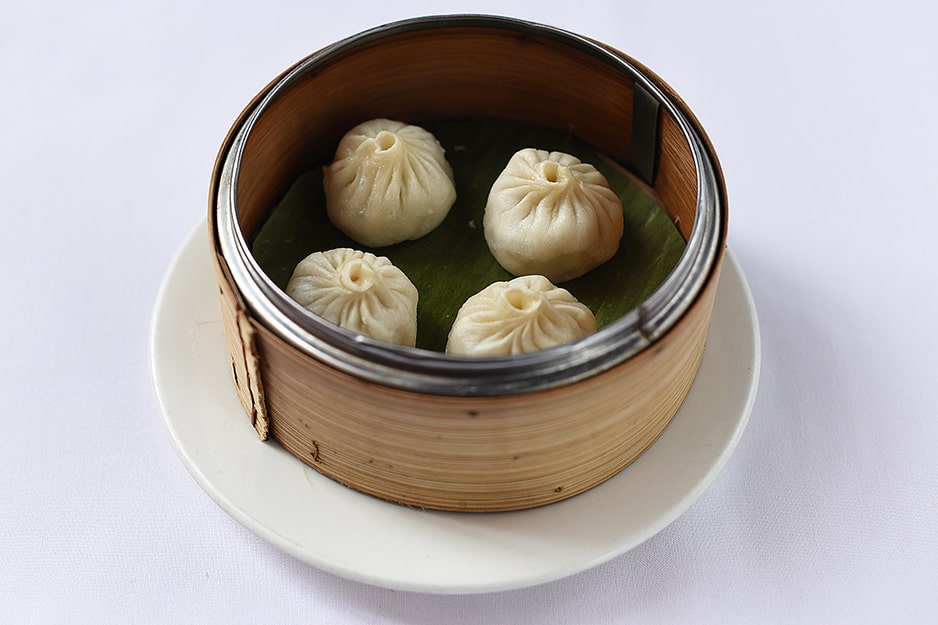 You may or may not be aware but there is a global soup dumpling craze! We call our soup dumplings steamed Shanghai Dumplings. Steamed dumplings are pinched at the top, filled with pork meat with a layer of consommé jelly, which is dissolved when steamed, making the dumpling juicy when you bite into it. The mark of a good soup dumpling / shanghai dumpling is no leakage of the soup. This is so when you put the whole dumpling in your mouth and bite, the delicious consommé should burst and provide your mouth with a taste sensation of juicy, porky, dumpling goodness. So if you are eating your shanghai dumpling dim sum and it arrives all wet and there is lots of liquid at the bottom, send it back and ask for a fresh portion, as it has been over steamed and the consommé has leaked out. (We also offer pan fried shanghai dumplings, these do not contain soup in it and is similar to a gyoza).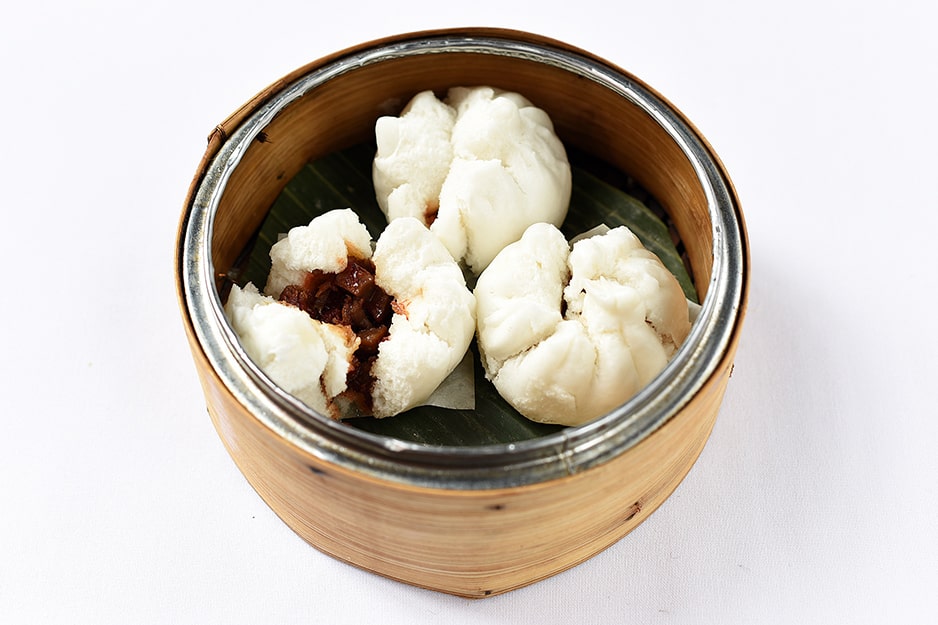 Bao (the chinese word for bun) is taking over Birmingham at the moment. You can find them in gastropubs, street food stands, specialist bao venues where bao masters practice their craft, as well as dim sum restaurants. At Chung Ying Cantonese we serve several types of bao, with our most popular being our Char Siu Bao. We have been making them for over 35 years, giving us plenty of time to perfect them! Sweet barbecue pork encased in soft fluffy dough. At Cantonese's sister restaurant, Chung Ying Central, on Colmore Row in the Birmingham City centre, not only do they serve Char Siu Bao, they also have a specialist bao menu, which are not in a bun format but instead the bao bread is used to make different and delicious sandwiches. You can view the Chung Ying Central bao menu here . At Cantonese, we stick to the traditional bao bun variety!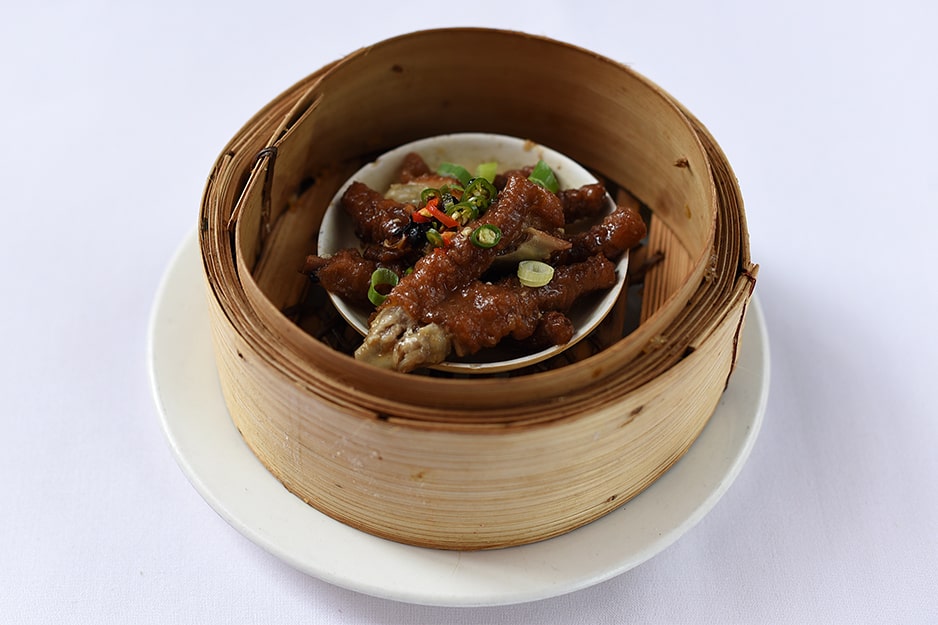 If you would like to try something really traditional; why not sample the chicken feet in black bean dim sum? This may sound a little unusual to a western palate, but they have been enjoyed for centuries in China! Chicken feet braised in black bean, chilli and garlic and steamed until they are ready to melt in your mouth.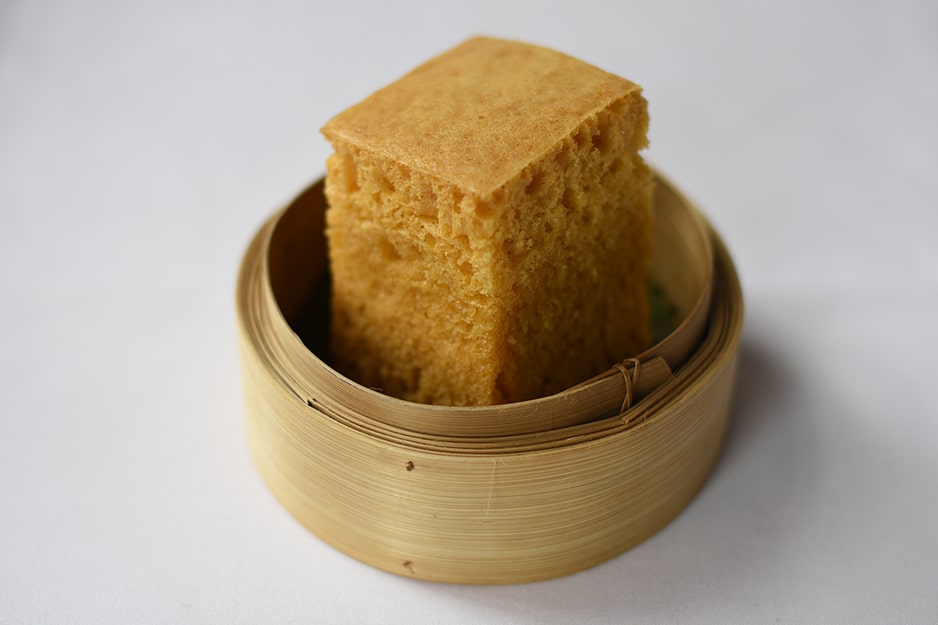 Dim Sum doesn't mean you have to miss out on dessert either! We offer a variety of sweet, steamed delights. Get sticky with our steamed caramel buns. Another popular option is the steamed 'liquid gold' buns; Fluffy dough filled with golden duck egg filling. For the cake lovers amongst you try out the steamed sponge cake Malaysian style (pictured above).
These are just a few of the exciting, extensive Dim Sums on offer.
With 20% off between 12pm –5pm every day, you can keep on trying these mouthfuls of deliciousness until you can eat no more!!!! If this sounds good, then head to the 'Menu' section of our website to view our full range of Dim Sum across our two restaurants. You can download our dim sum menu at Cantonese here.
Chung Ying Central, offer a hand picked selection of our dim sum and the menu can be found here: https://www.chungying.co.uk/menus/chung-ying-central-menu
What are you waiting for? Book now! https://www.chungying.co.uk/reservation