Blog
Try a cocktail you'll remember for at least 12 years from now, with our unique Zodiac menu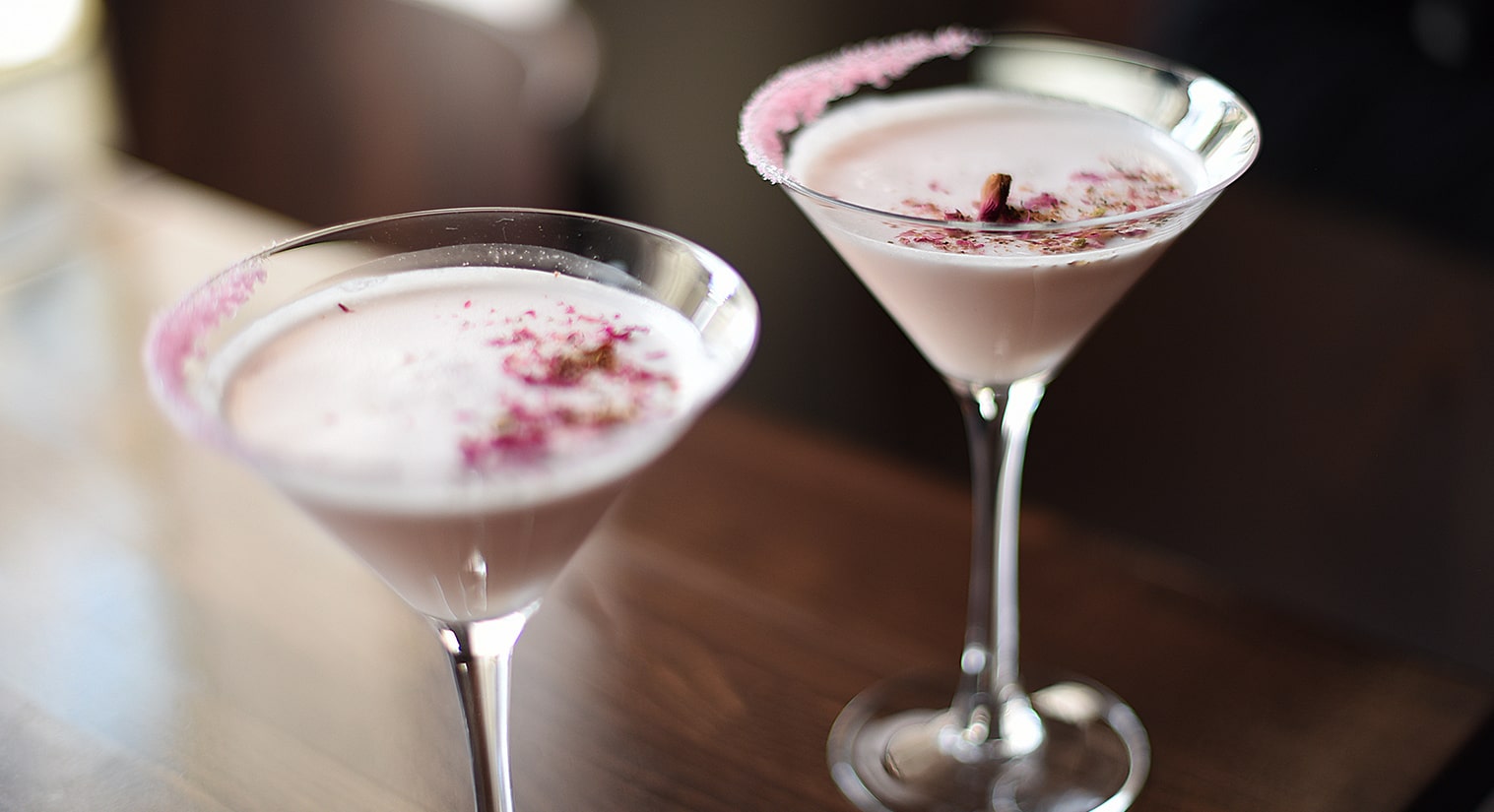 Legend dictates that in Ancient China, the Jade Emperor sought 12 animals to protect him. What followed was an almighty scrap between 12 different animals to gain the highest place in line and consequently secure more of the Jade Emperor's favour. Each animal had to use their skills and cunning to move ahead of their rivals in line. These personality traits have been represented in the Chinese Zodiac ever since. There are 12 years, one for each animal.
The cycle repeats every 12 years so that each year is always dedicated to a specific animal. Our bar team believes that the best way to facilitate discovery of this fundamental aspect of Chinese culture is to allow our guests to experience each of these 12 years in a series of wonderful cocktails. You can see if the personality traits of the animal (and cocktail) for your birth year match your personality traits. Here's what the cocktails on this very special menu mean.
For the year of the Horse(1990, 1978, 1966, 1954) we created the Velvet Horse, which includes Absolut Mandarin Vodka, Creme de Mure, lemon and cranberry juice. The horse is a free spirit who moves quickly and therefore, we wanted to create a cocktail which would present our guests with a series of sharp, punchy and unexpected flavours which combine into a deliciously creative and unorthodox mix. Are you a free spirit? Why not try our Velvet Horse and see how open you are to its unexpected flavour combinations?
For the year of the Sheep (1991, 1979, 1967, 1955) we created the Country Meadow, which includes Tanqueray Export, Creme de Mure, blueberry, mint and lemon juice. The year of the sheep is one of hope and prosperity. That's why we use this premium gin and the refreshingly luxurious tastes of blueberry to bring you a cocktail that represents the Great British countryside and the wonderful times that can be spent there. Why follow the crowd when you can remember your birth year in style with this luxurious cocktail?
For the year of the Monkey (1992, 1980, 1968, 1956) we created Boozey Bananas, which includes Banana Liqueur, Baileys, Tia Maria and cream, and is topped with chocolate powder. People born in the year of the monkey are said to be intelligent, logical thinkers, who wait for the perfect moment to win and then seize the opportunity. That's why we're sure that you'll enjoy this perfect balance of sweet flavours, while you're waiting for the perfect moment to claim that sweet success.
For the year of the Rooster (1993, 1981, 1969, 1957) we created the Proud Cockerel, which includes Vanilla Vodka, Baileys, gingerbread syrup and cream. The year of the rooster is said to be for people who are often misunderstood as proud and unapproachable, but are really friendly when you get to know them and just want to be loved. That's why our cocktail artfully mixes a classic combination of flavours to create a happy, warming drink.
For the year of the Dog(1994, 1982, 1970, 1958) we created the Scooby Snack. Legend says that those born in the year of the dog will be your most reliable friends. That's why we gave this cocktail a nostalgic feel and based it on the TV character everyone knows and loves: Scooby Doo. The Scooby Snack includes a mysterious looking but delicious tasting combination of Malibu, Midori, Bacardi Superior and cream. Obviously the cocktail comes with its own snack as well.
For the year of the Pig (1995, 1983, 1971, 1959) , we created Miss Piggy, which includes Bombay Sapphire, Cherry Brandy, cranberry and lemon. Those born in the year of the pig are said to be the happiest people, so we created a colourful cocktail which is bursting with flavour just for them.
For the year of the Rat (1996, 1984, 1972, 1960) we created Cousin Jerry, which includes Sailor Jerry, Cointreau, orange and lime juice, and lemonade. Through the use of immense cunning, according to legend the rat was the first animal to be received by the Jade Emperor. The rat is therefore seen as a symbol of opulence, being the most favoured of all 12 animals. It was only fitting that we marked the year of the rat by combining some of the world's greatest spiced rum with Cointreau, the world-renowned orange liqueur to create this sensationally tasty cocktail, which is often the first choice of our bar staff and customers, when they're choosing their favourite cocktails from our menu.
For the year of the Ox (1985, 1973, 1961, 1949) we created our Ox Fashioned cocktail, which includes Buffalo Trace Bourbon, Angostura Aromatic Bitters, syrup and orange zest. Oxen are known for working hard, so we've worked extra hard to create this premium whisky cocktail with a deliciously zesty twist.
For the year of the Tiger (1986, 1974, 1962, 1950) we created our Crouching Tiger Mai Mai cocktail, which includes Bacardi Superior, Cointreau, lime, orange, pineapple, orgeat and Captain Morgan Top. According to legend, those born in the year of the Tiger are bold and adventurous. That's why Crouching Tiger Mai Maidoesn't just pack a punch, but packs a heavyweight right hand with a mixture of light and dark rum, and a vibrant, vivacious assortment of fruity flavours. If you want to try a cocktail with a taste that you'll remember for some time afterwards, then this is the one for you.
For the year of the Rabbit (1987, 1975, 1963, 1951) we created our Fluffy Cottontail cocktail, which includes Bombay Sapphire, Cointreau, Passao Liqueur and egg white. People born in the year of the rabbit are said to be extremely kind, but also to have a quiet confidence. Their kindness should never be taken for weakness. This cocktail looks light and fluffy but has a remarkably powerful fruity taste that you will still remember in the next year of the Rabbit.
For the year of the Dragon (1988, 1976, 1964, 1952) we created our Dragon Eye cocktail. Dragons are the most important animals in Chinese culture. They are often associated with fame and fortune. When me made Dragon Eye we wanted to create a cocktail which would become famous in Birmingham as being an experience that everyone needed to have when they visit the city centre and Colmore Row. That's why this remarkable cocktail includes Goldschlӓger, chilli, coriander, lime and cranberry juice. This spicy yet sumptuous cocktail will send your taste buds soaring like the dragon. We're not responsible if you start breathing fire after drinking our Dragon Eye cocktail.
For the year of the Snake (1989, 1977, 1965, 1953), we created Snake Venom, which includes Russian Standard Vodka, Midori, cinnamon syrup and apple juice. This cocktail may look unassuming but has a venomous bite. In the same way, legend dictates that those born in the year of the snake may come across as unassuming but are highly intelligent, and pick the perfect moment to turn situations to their advantage.
These creative drinks only form part of our extensive cocktail offering. We've got an entire menu of cocktails that are 2 for 1 between 4 and 7pm every day. Check it out here.
Once you've enjoyed sampling our range of cocktails, why not grab a bite to eat and sample one of our many varieties of Dim Sum?