Chung Ying Brings Oriental Awesomeness To The Colmore Food Festival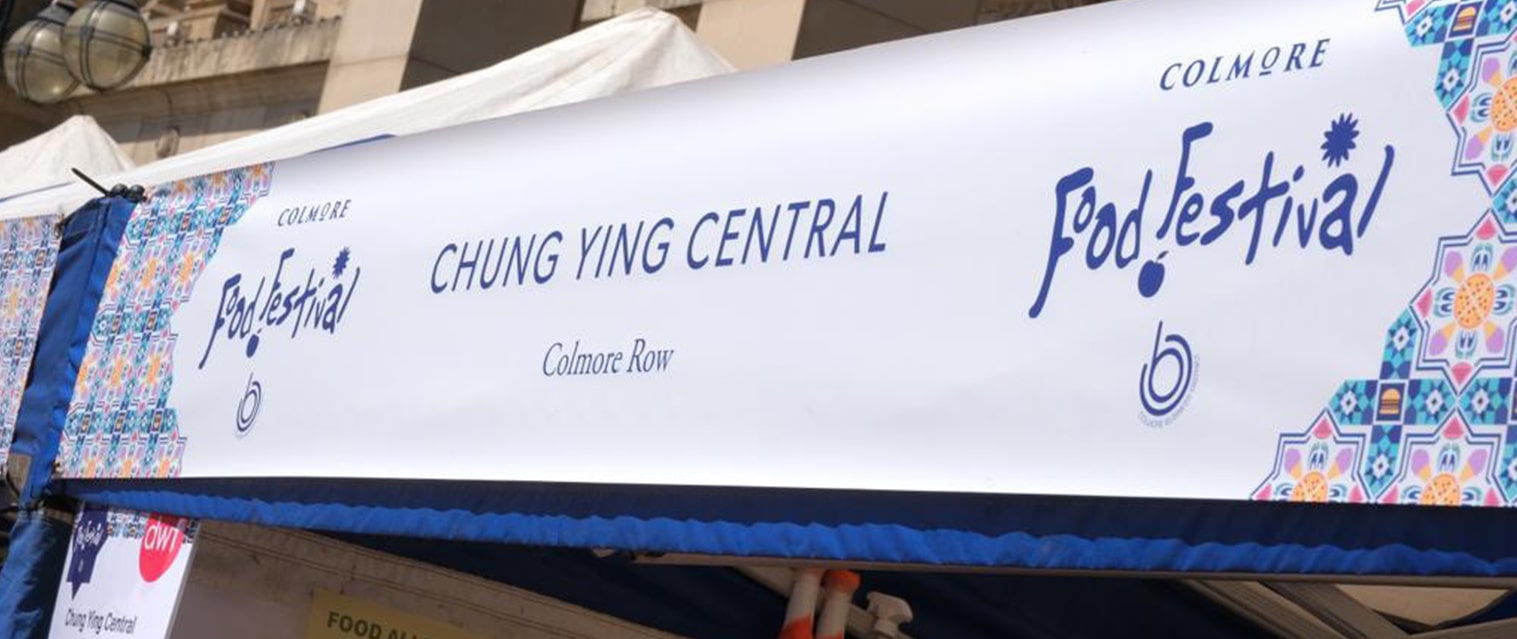 Birmingham's Victoria Square is a beautiful place at any time of year. When it's full of representatives of some of the finest restaurants in the city, and they are all offering taster portions of their most popular dishes, this famous square gets even better. From Friday 5thto Saturday 6thJuly anyone who happened to be in the city centre from 11am-7pm could pop over and enjoy great food in wonderful weather thanks to the Colmore Food Festival. Prices of portions were capped at £4 each and drinks prices weren't allowed to exceed £5, meaning that everyone could come and enjoy a mix of tastes and flavours which would not normally find their way into their lunch breaks. The Festival is organised by the Colmore BID to make sure that everyone knows just how special the area's bars and eateries are.
Here are the 10 best things to do in Birmingham
Birmingham is a wonderful city which offers visitors so many different things to do. It would be impossible to fit everything that Birmingham has to offer into one trip, so we've compiled this list detailing the 10 best things to do in the Second City, so that you don't miss out on any of Brum's biggest highlights while you're here.
Visit Cadbury World
Whether you love chocolate, or you enjoy chocolate but your first love is history; Cadbury World has everything you need to make the most of a day-out with the whole family. Journeying to this chocolate planet allows you discover not only how chocolate is made, but the different ways in which it has been made, sold and marketed over the years by Cadbury, one of the biggest brands in the industry. You can also discover how chocolate made its way from the Aztec jungles to Europe, thanks to a series of interactive exhibits. 
A visit to Cadbury World is a journey through Birmingham's business history as much as it is a chocolate discovery tour. The Cadbury family made a seminal contribution to workers rights in this city. As devout Quakers, they felt that it was their responsibility to not only provide their staff with great working conditions, but to look after them outside of the factory as well. As a result, they built the village of Bournville to accommodate everyone who worked for them in a safe, comfortable environment. As well as building quality homes throughout the area, the Cadburys also created green spaces within Bournville, as well as a number of local shops.
Delve into deliciously different dumplings
Everybody knows that dumplings form a crucial part of Chinese cuisine, and in particular, Cantonese Dim Sum. However, many people don't know what makes individual varieties of dumpling so very special. Here we'll tell you all you need to know about the parcels that carry such a variety of flavours to so many different palates.
The Steaming Process
These popular dumplings are staples of Dim Sum. Steaming in bamboo baskets gives the dumplings extra flavour. However, their shape must be immaculate at all times. Across China, different communities have different traditional ways of enjoying their Dim Sum. The diner has to be the first to pierce the dumpling's wrapper in the way that they see fit. Dim Sum that break before they are pierced risk ruining that diner's entire 'Yum Cha' experience. The following three dumplings are examples of our steamed Dim Sum.
A brief history of Dim Sum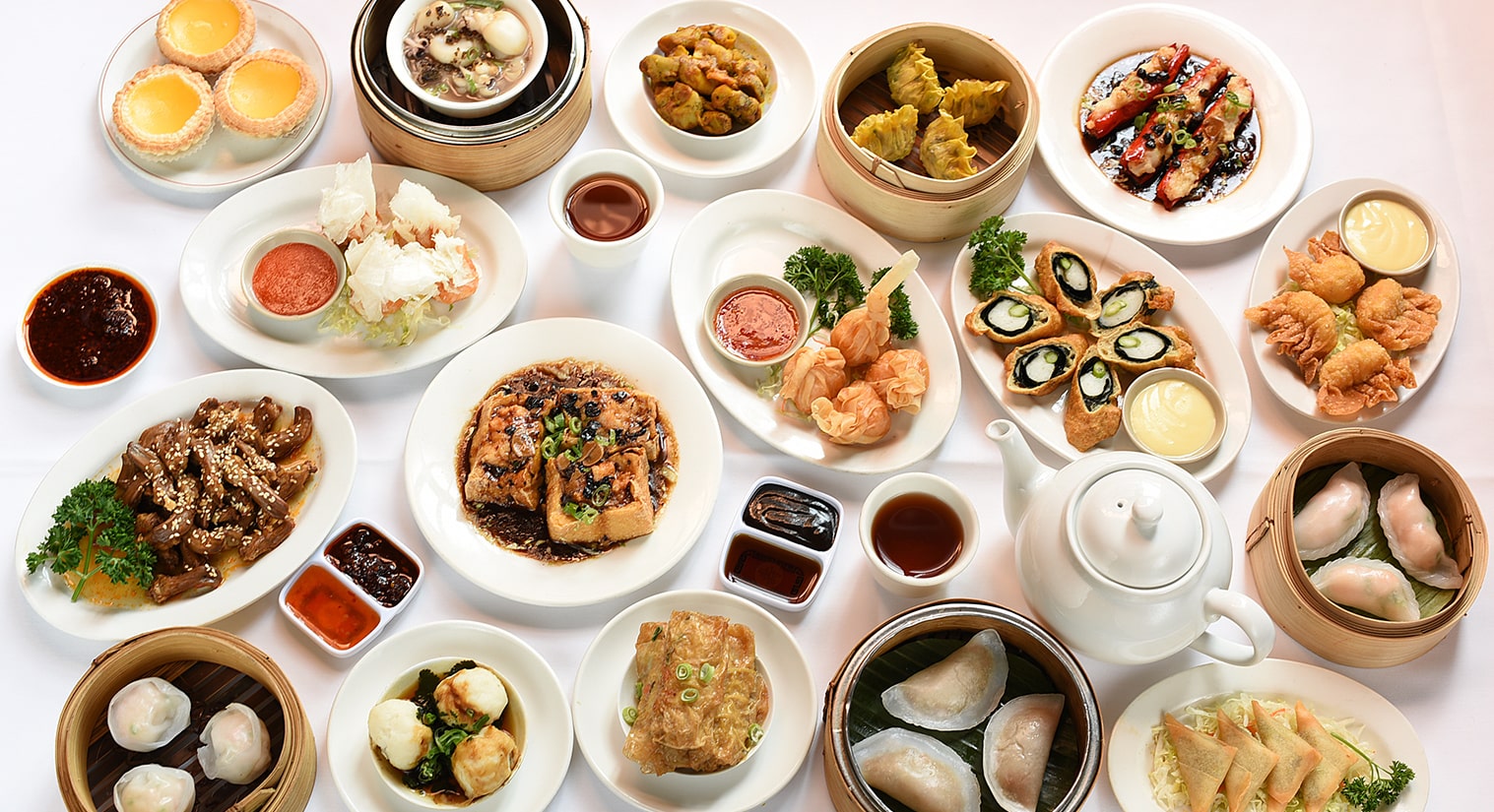 People often ask whether there is a difference between Chinese and Cantonese cuisine. Cantonese cuisine refers to food eaten in South-eastern China, particularly Guangzhou (Canton) and the surrounding area, stretching down to Hong Kong. Dim Sum began as staples of Cantonese cooking, and swiftly became popular throughout the whole of China. We are hugely proud to offer our guests a world-leading selection of Dim Sum at Chung Ying. Here we will tell you the story of how Dim Sum became one of the most loved parts of Cantonese cuisine.
What are Dim Sum?
Dim Sum dumplings are usually made from rice flour and are filled with more delicious fillings than you could possibly imagine. There are savoury Dim Sum such as Char Siu Bao, which are delectable buns filled with BBQ pork. Then there are delicious 'liquid gold' buns from which an irresistibly sweet egg sauce erupts, as soon as you bite in. Traditionally, Dim Sum are steamed and served in bamboo baskets. Another variety of Dim Sum are Cheung Fun, which are made from rice noodles and look more similar to cannelloni than traditional dumplings.
5 Reasons why Chinese food is great for business lunches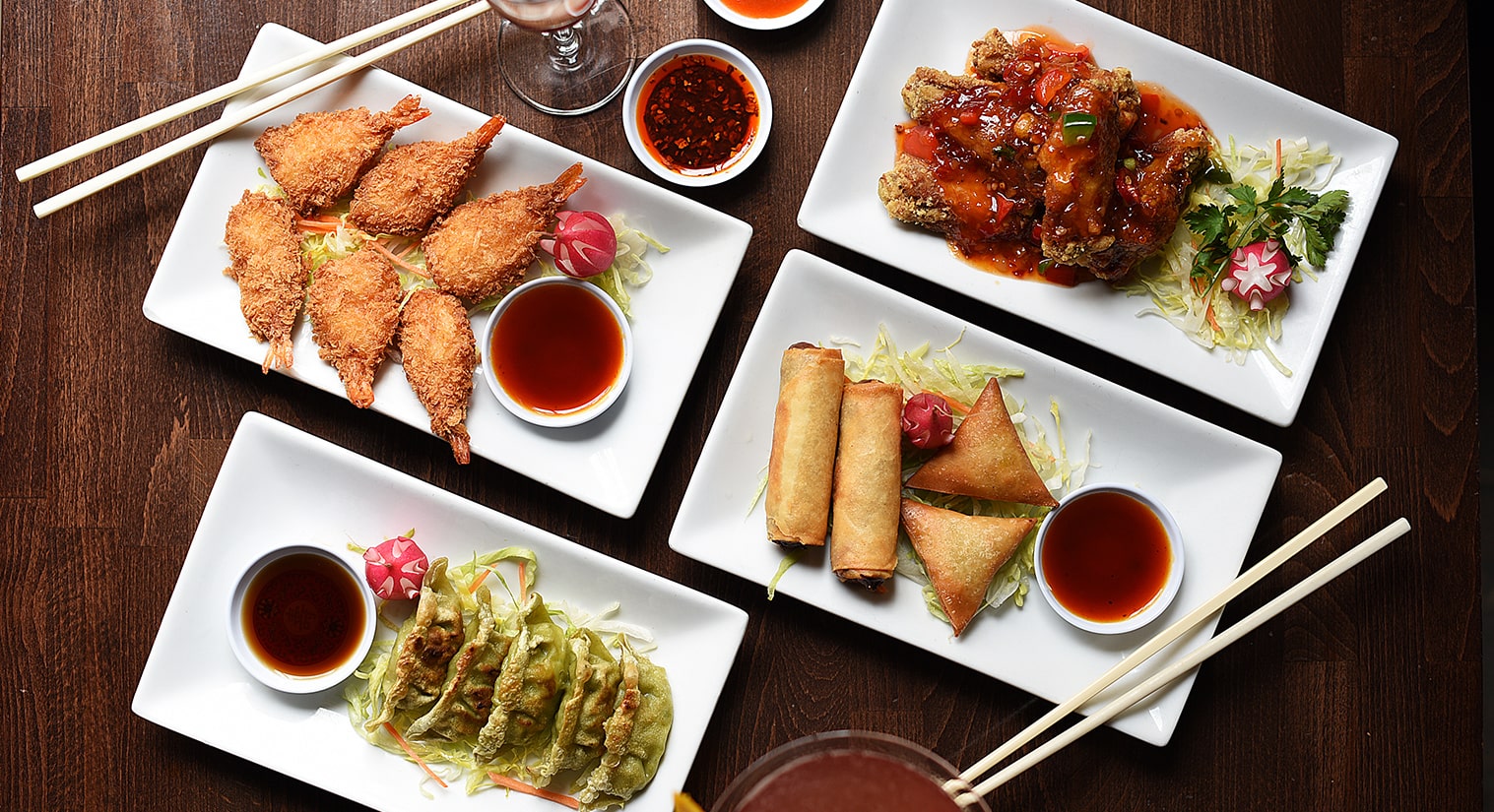 There are so many different venues and events to which you can invite clients. There are so many different cuisines and culinary experiences that you can enjoy together. Here we'll explain why the greatest experiences are brought to you by Chinese food. 
Embrace adventure
All business relationships involve some degree of risk. You and your clients need to navigate this risk together, trust each other, and work together to find creative ways to reach successful outcomes. What better way to prepare for this than to navigate the spicier options of Chung Ying's enormous Dim Sum menu? You never know what you might taste next. From spicy chillies to sweet plum sauce, every flavour you could wish for has its own place on this wonderful menu, so that you can always balance out the spicier tastes with something sweeter. While our Cantonese restaurant on Wrottesley Street has the UK's largest selection of Dim Sum - with over 100 selections - Chung Ying Central on Colmore Row has the closest thing you'll ever find to a Dim Sum highlight reel, allowing you to sample the dumplings that our customers have loved the most over Chung Ying's 38 year history. Whichever of our restaurants you visit, you and your clients will be able to create an ideal portfolio of flavour from our Dim Sum menus.
Steamed Dim Sum
We are the number 1 destination in Birmingham for Dim Sum and many believe we have the best dim sum in Birmingham and possibly the best dim sum in the UK !
Chung Ying Cantonese, in Birmingham China Town, has been serving Dim Sum since 1981 and we offer the largest selection in the UK with 100 choices. You can view our dim sum menu here : https://www.chungying.co.uk/menus/chung-ying-cantonese-menu We are looking to expand our dim sum offering further in the next couple of months, increasing our selection to around 120 choices !
Dim Sum is traditionally prepared as scrumptious, bite sized portions of food, served in small steamer baskets or on small plates. It is traditionally served with tea, which is believed by many to provide multiple health benefits.
You may be familiar with Dim Sum of the deep fried variety already, but we thought we would give you a few recommendations for some of our most popular steamed dim sum. Our steamed dim sum are hand made by our talented dim sum chefs using recipes passed down and refined by different generations of Chung Ying dim sum masters. They are then placed in bamboo baskets and steamed to perfection. These baskets of steamed goodness provide for many a healthy lunch, but did you know you can also order our dim sum for breakfast? We open at 10am daily, so dim sum can be enjoyed for breakfast, lunch or dinner.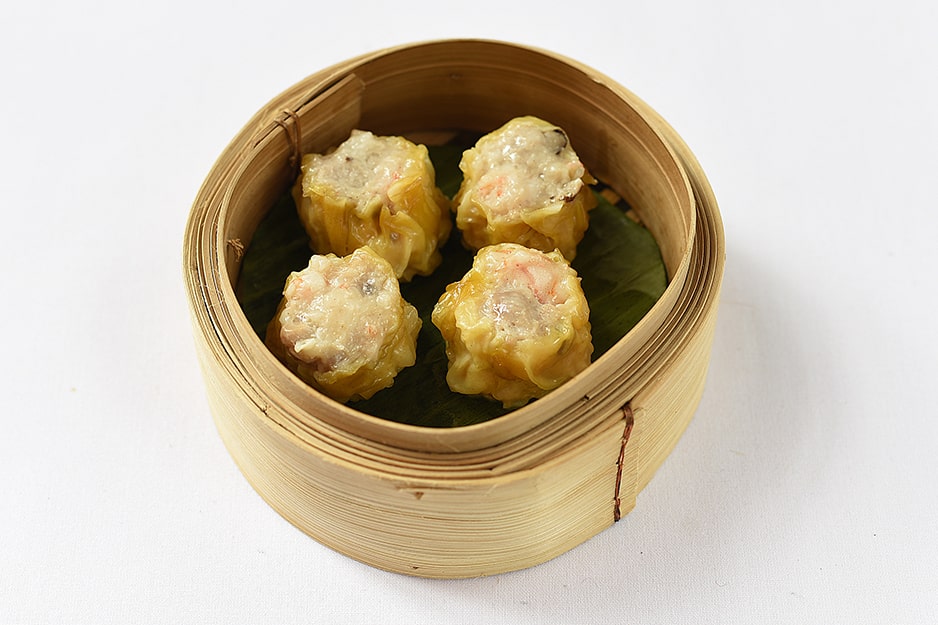 Above is one of our most popular dim sum, pork and prawn Siu Mai dumplings. A delectable mix of minced king prawns, pork and mushrooms, stuffed into a wonton pastry and steamed until the meat is juicy and aromatic. This dim sum, along with Har Gow (steamed king prawn dumplings) are what many consider as essential to any dim sum lunch. Customers often order these two dishes as soon as they sit down, before they even start looking at our dim sum menu.