Steamed Dim Sum
We are the number 1 destination in Birmingham for Dim Sum and many believe we have the best dim sum in Birmingham and possibly the best dim sum in the UK !
Chung Ying Cantonese, in Birmingham China Town, has been serving Dim Sum since 1981 and we offer the largest selection in the UK with 100 choices. You can view our dim sum menu here : https://www.chungying.co.uk/menus/chung-ying-cantonese-menu We are looking to expand our dim sum offering further in the next couple of months, increasing our selection to around 120 choices !
Dim Sum is traditionally prepared as scrumptious, bite sized portions of food, served in small steamer baskets or on small plates. It is traditionally served with tea, which is believed by many to provide multiple health benefits.
You may be familiar with Dim Sum of the deep fried variety already, but we thought we would give you a few recommendations for some of our most popular steamed dim sum. Our steamed dim sum are hand made by our talented dim sum chefs using recipes passed down and refined by different generations of Chung Ying dim sum masters. They are then placed in bamboo baskets and steamed to perfection. These baskets of steamed goodness provide for many a healthy lunch, but did you know you can also order our dim sum for breakfast? We open at 10am daily, so dim sum can be enjoyed for breakfast, lunch or dinner.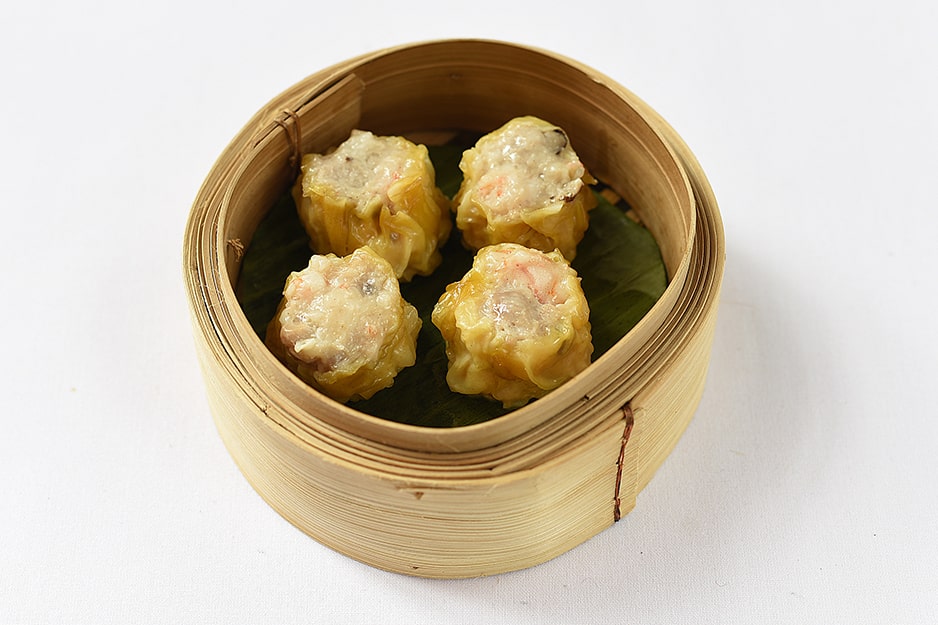 Above is one of our most popular dim sum, pork and prawn Siu Mai dumplings. A delectable mix of minced king prawns, pork and mushrooms, stuffed into a wonton pastry and steamed until the meat is juicy and aromatic. This dim sum, along with Har Gow (steamed king prawn dumplings) are what many consider as essential to any dim sum lunch. Customers often order these two dishes as soon as they sit down, before they even start looking at our dim sum menu. 
Chinese New Year 2019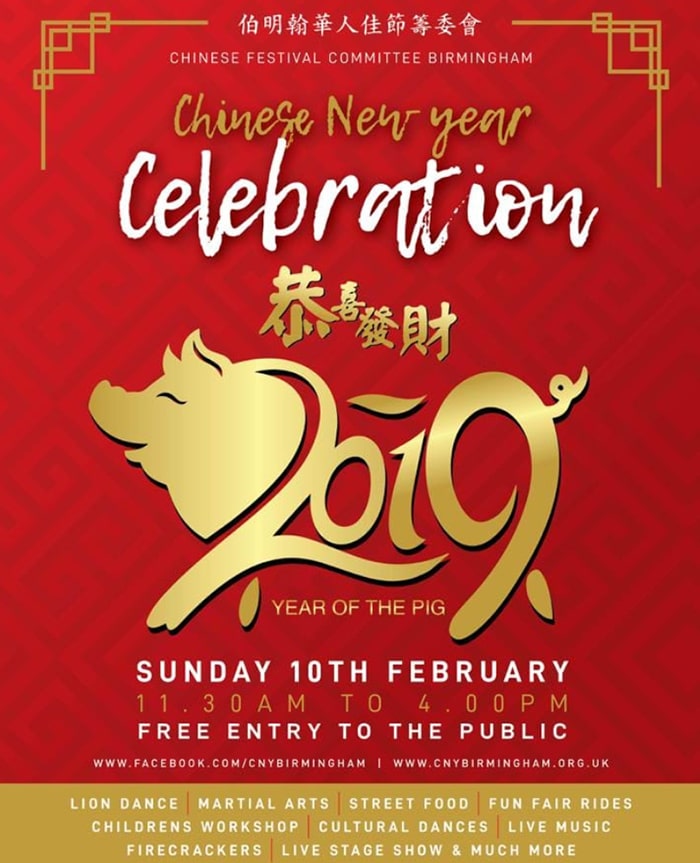 We are all excited about the upcoming celebrations for Chinese New Year. This is the longest and most anticipated celebration in the Chinese calendar and preparations are well underway here and all over China!
In China shops close and family race home to celebrate together. It is a time for clean, fresh starts. People get hair cuts and new clothes and clean their houses. New Year's Eve brings fortune to children, as older family members give them special red envelopes containing money. A huge feast is served as family and friends sit together and eat favourite foods.
2 for 1 Cocktails and Happy Hour - Chung Ying Central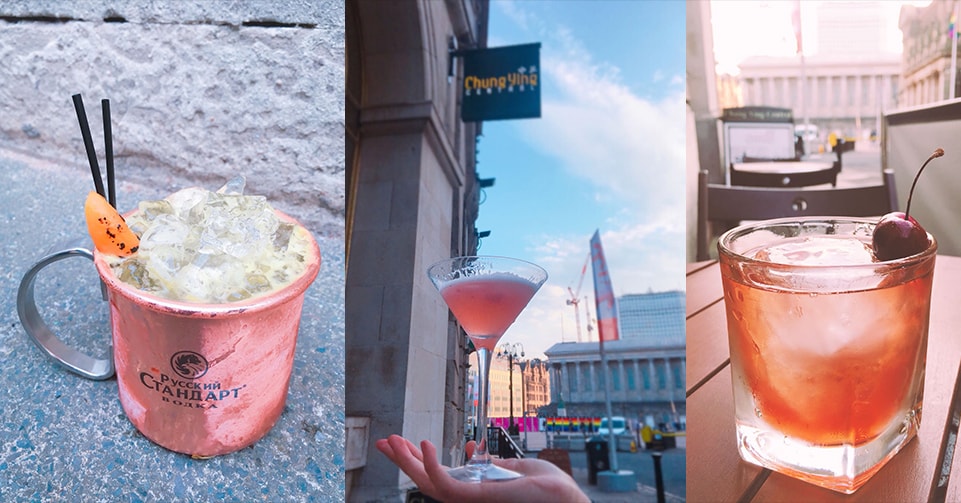 You've just sat down for a bite to eat in our sleek yet welcoming restaurant and you're wondering what drink to go for… and then you see our Happy Hour deal!
Here at Chung Ying Central, our talented bar staff and mixologists love creating innovative yet delicious cocktails with an Asian twist. We're passionate about delivering authentic Cantonese cuisine to our customers that they can enjoy with the perfect drink to match!
In our humble opinion, the beauty of cocktails is that they're perfect for every season, whether you're looking for a cocktail with a kick of whiskey to warm you up or a refreshing and fruity drink to cool you down. Plus, to make things even better, whether you're a gin lover or bourbon hater, there's a cocktail out there for everybody… we've even got mocktails too!
If those reasons alone aren't enough to convince you why cocktails and our Happy Hour deal are so in demand, here's a little history of how cocktails made their name…
Breakfast at Tiffany's… we'd rather go to Chung Ying Cantonese!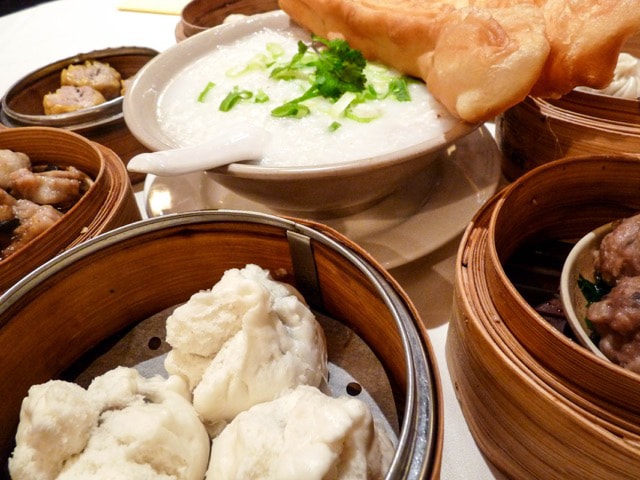 In Hong Kong, it's traditional to wake up early (5am!) and go out for breakfast, enjoying delicious dishes such as dim sum, congee and noodles. Local people see this a great opportunity to socialise and talk about the day ahead. 
Now, we're not suggesting that you come down to Chung Ying Cantonese at 5am (as we'll definitely still be in bed!), but how about coming in between 10am-12pm to enjoy a touch of Hong Kong in Birmingham… 
In traditional Chinese culture, breakfast is an important meal, not just because of socialising but because it gives you a chance to balance your chi.
New Year, New Dog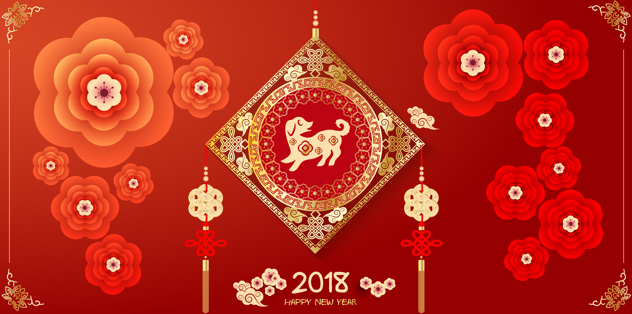 In the Chinese Zodiac, there are 12 animals. Each year belongs to one of these animals, with 2018 belonging to man's best friend, the dog.
So how does the Chinese calendar work?
The Chinese calendar rotates through five elements; Wood, Fire, Earth, Metal and Water. After each of the 12 animals have had a year the cycle starts again, with the rat focusing on a new element. Each animal belongs to one of these elements by default, so it comes as no surprise that with their penchant for rolling in the mud, dogs have a strong earth focus. With us already being in the Earth element cycle, 2018 will be the Year of the Earth Dog.
Chinese dishes that only the brave should try…
Everyone has their favourite Cantonese dish, whether it's a type of dim sum, a noodle dish or a classic like sweet & sour.
Sometimes, though, it's refreshing to try something new from a familiar face. Cue some Chung Ying favourites such as aromatic Chicken Feet in Black Bean sauce and delicious Steamed Turnip Paste.